Rohani vows to enhance ties with states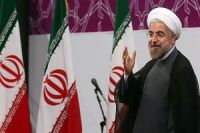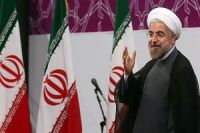 Iranian President-elect Hassan Rohani has stressed the need for the further expansion of bilateral ties with Mauritania, Guyana, Gabon and Brunei.
In response to a message from Mauritanian President Mohamed Ould Abdel Aziz congratulating him on his victory in Iran's June 14 presidential election, Rohani praised the friendly and brotherly ties between Tehran and Nouakchott, and expressed hope that the two countries will witness more cooperation in the future.
Also, in response to a congratulatory message by Gabonese President Ali Bongo Ondimba, the Iranian president-elect welcomed further enhancement of all-out relations with the African state.
In addition, Rohani expressed hope that regional and international cooperation between Iran and Guyana would increase during his presidency. He made the remarks in response to another message from Guyanese President Donald Ramotar.
In his message to the Sultan of Brunei Hassanal Bolkiah, Rohani stated that brotherly and amicable ties between Tehran and Bandar Seri Begawan would develop in various areas.
Rohani won 50.7 percent of the vote to secure an outright victory. In the Iranian system, if no presidential candidate receives 50 percent of the vote, the two top candidates must face off in a run-off election.
Nearly 50.5 million Iranians, including more than 1.6 million first-time voters, were eligible to participate in the June 14 presidential election. The Interior Ministry put the voter turnout at 72.7 percent.