Iran
North America
Rouhani: Iran entitled to free arms trade in days with UN ban expiry
President Hassan Rouhani says Iran will be free to trade weapons as of Sunday after the United States failed in its attempts to secure an extension of the United Nations arms embargo against the Islamic Republic.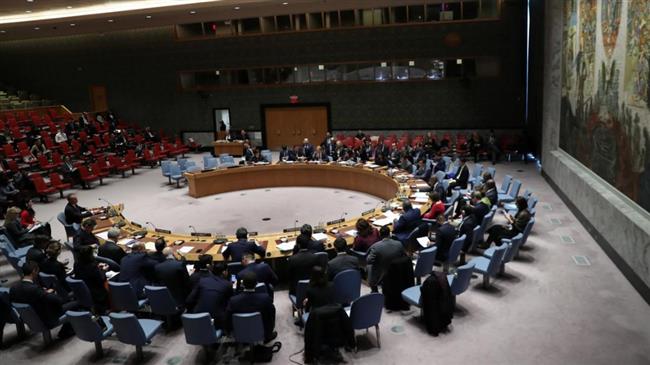 Speaking during a cabinet meeting on Wednesday, Rouhani congratulated the Iranian nation on the lifting within days of the "oppressive" 10-year arms ban on the Islamic Republic despite Washington's struggles to keep the restrictions in force.
"We fought with the United States on this issue for four years. America was exerting itself to prevent this day (October 18) from coming, [but] that day is coming thanks to our people's resistance. It is because of the endeavors of our diplomats that the US failed," he said.
Rouhani also noted that the lifting of the arms embargo was a fruit of the 2015 nuclear deal, officially known as the Joint Comprehensive Plan of Action (JCPOA), for the country.
The JCPOA "removed the arms embargo and as of Sunday, we can buy weapons from and sell weapons to any [country] we want," he added.
The embargo will be lifted under UN Security Council (UNSC) Resolution 2231, which endorsed the JCPOA.
The administration of US President Donald Trump tried and failed to renew the ban through an anti-Iran resolution at the Council in mid-August.
The draft was supported only by the Dominican Republic, leaving it far short of the minimum nine "yes" votes required for adoption.
The following month, Washington suffered another embarrassing loss as it failed to trigger the so-called snapback provision in the JCPOA aimed at re-imposing all UN sanctions against Iran.
The UN Security Council member states challenged the US's rationale that it was still a participant state to the nuclear accord, citing its unilateral withdrawal in May 2018.
Elsewhere in his remarks, the Iranian chief executive stressed that the US has made no foreign policy achievements over the past four years in dealing with Palestine, Syria and Iraq.
The US resorted to bullying and used impolite language against the Iranians, Rouhani said, adding, "It is clear that the great nation of Iran has outraged them (the Americans) and brought them to their knees."
Rouhani was referring to Trump's expletive-ridden rant during a conversation with conservative American radio host Rush Limbaugh last week as he once again threatened Iran.
He said that Iran had better not "f— around with us" or the US would "do things to you that have never been done before."
Foreign Ministry Spokesman Saeed Khatibzadeh reacted to Trump's insult in a tweet. "The Iranian people aren't intimidated by the bullying rhetoric of the failing & lawless US regime," he said.