Iran
Rouhani Slams Powers for Continued Plots against World States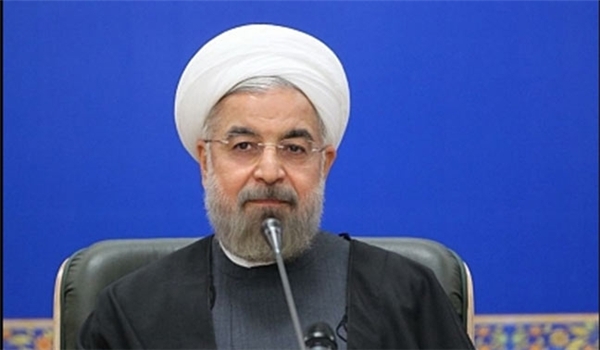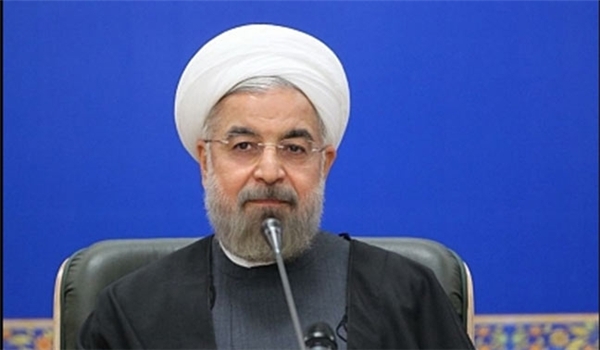 Iran's President Hassan Rouhani on Sunday called on the world nations to be vigilant against the divisive plots hatched by the major powers to wreak havoc among them.
President Rouhani underlined the complexities in the world's contemporary foreign policy issues, and said, "We are in a complicated region and world where the super powers are hatching various plots not only against us (Iran), but also against their neighbors and allies."
The president urged the Iranian nation and officials to recognize friends from enemies in due time, and said, "We must recognize the right path. We must identify those who want to target our interests. We must find out the correct way which can lead us towards constructive interaction with the world."
Yet, President Rouhani noted that Iran is committed to expand relations with the international community and resolve problems through dialogue.
"The government will not spare any effort to remove illegal sanctions against Iran," the president stated.
In March, Supreme Leader of the Islamic Revolution Ayatollah Seyed Ali Khamenei called on the world nations, particularly Muslims, to be watchful of the plots hatched by the hegemonic powers to erase the Zionists' brutalities from the history of the Palestinian nation.
Also in March, Iranian Parliament Speaker Ali Larijani underlined the negative and divisive role that the western powers have played in all crises, disputes and wars in Africa, and called on the nations of the black continent, particularly the Central African Republic (CAR), to be more vigilant against the plots hatched by the enemies to create rift among them.