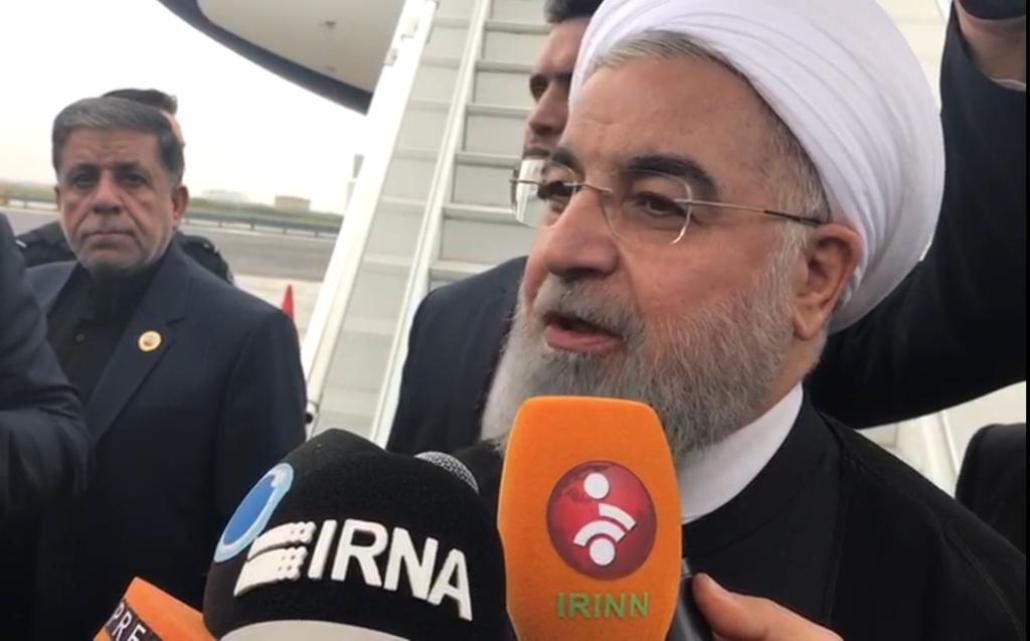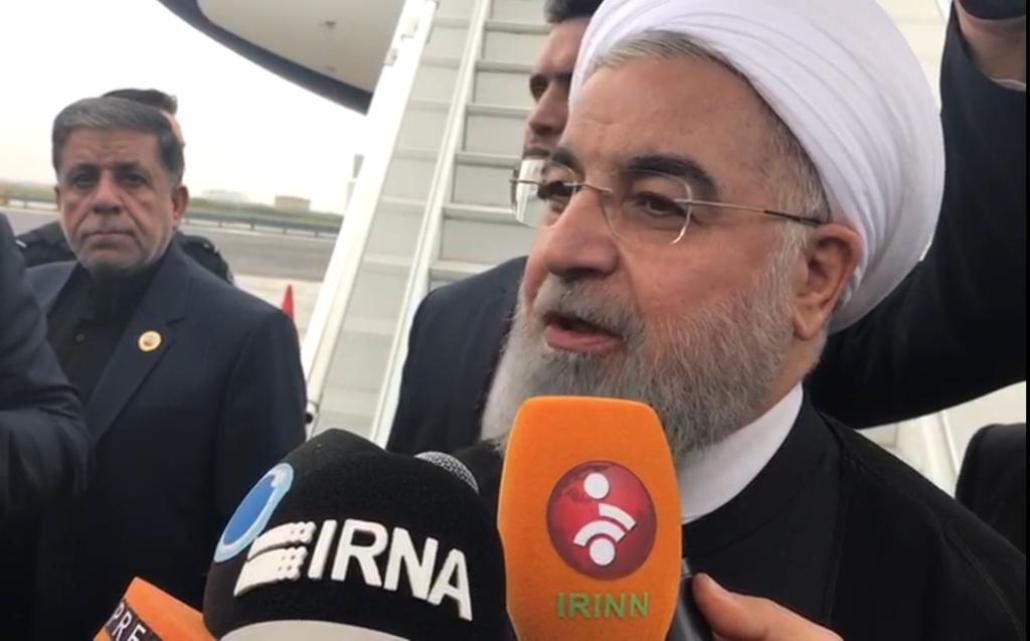 President Hassan Rouhani said on Sunday that UN General Assembly meeting is a suitable opportunity for exposing US violations of international commitments.
Upon arrival at John F. Kennedy International Airport late Sunday, he added that like previous years, this year's trip has been planned for attending UN General Assembly Summit and meeting with some leaders. But this year the situation is different as the US has withdrawn from the JCPOA.
"This is a suitable opportunity to expose US breaches of the international regulations," he said.
"We are going to explain Iran's viewpoints and stances on international and regional developments," Rouhani said.
Rouhani is scheduled to explain Iran's viewpoints and stances on international developments on Tuesday.
Rouhani would also draw global attention to the consequences of US exit from the international pact known as Joint Comprehensive Plan of Action (JCPOA).
He is also slated to focus on the risks of repeated violations of international pacts by the US and its unilateralism.
President Rouhani will also address Peace Summit commemorating the anti-apartheid icon Nelson Mandela on Monday.
Meeting with the US foreign policy elites, interview with foreign media and meeting with UN secretary general are among other programs of the Iranian president during his stay in New York.
Rouhani's chief of staff Mahmoud Vaezi, Foreign Minister Mohammad Javad Zarif, deputy foreign minister for political affairs, Majid Takht-e Ravanchi and deputy foreign minister Seyyed Abbas Araqchi are accompanying Rouhani on his trip to New York.