Europe
Russia accuses West of encouraging Ukraine violence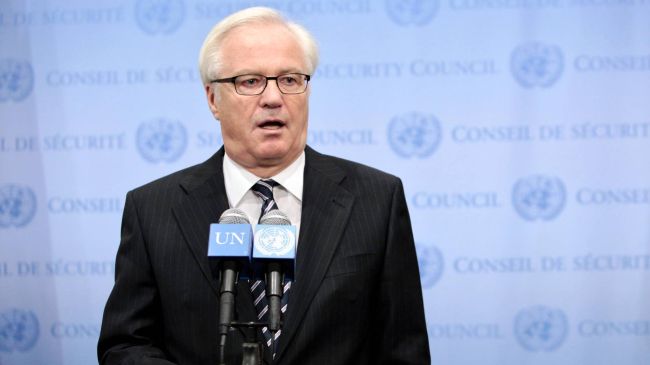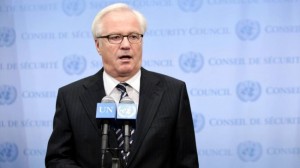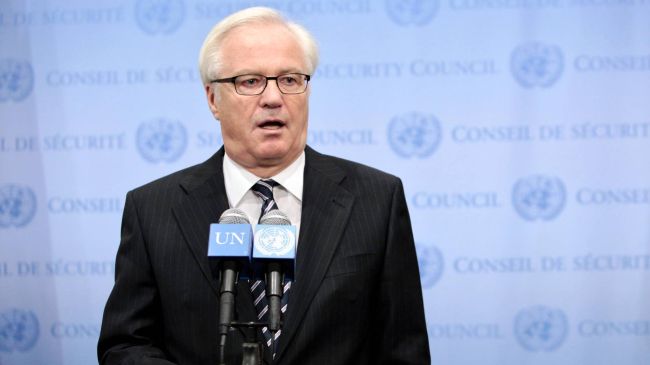 Russian ambassador to the UN has accused Western countries of encouraging acts of terror and violence in Ukraine.
Quoting a letter from ousted Ukrainian President Viktor Yanukovych to Russian President Vladimir Putin in an emergency meeting of the UN Security Council over Ukraine on Monday, Vitaly Churkin said, "Under the influence of Western countries, there are open acts of terror and violence" in Ukraine.
"People are being persecuted for language and political reasons," the letter said, adding, "So in this regard I would call on the President of Russia, Mr. Putin, asking him to use the armed forces of the Russian Federation to establish legitimacy, peace, law and order, stability and defending the people of Ukraine."
Churkin also said that Russia's presence in Ukraine is legitimate and upon the request of Ukraine's ousted leader.
Moscow has declared that its presence in Ukraine's Crimean peninsula is to protect Russian citizens and the entire Russian-speaking population in the region.
The UN Security Council meeting on Monday was the third meeting of the Security Council since Friday.
Political crisis erupted in Ukraine in November 2013, after the country's ousted president refrained from signing an Association Agreement with the European Union in favor of closer ties with Russia.