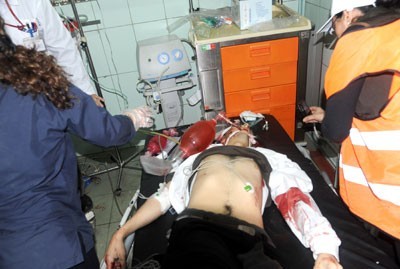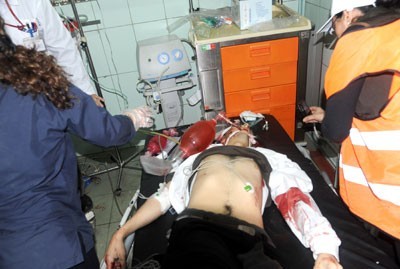 Russia vehemently condemned the terrorist act which hit al-Midan neighborhood in Damascus on Friday morning and led to the death of tens of victims, the majority of them civilians, describing it as "a brutal unjustifiable act."
A statement by the Russian Foreign Ministry said that "Russia vehemently condemns this terrorist act that has no and can't have any justification and whose executers must receive the punishment they deserve."
The statement expressed Moscow's sincere condolences to the families and relatives of the victims of this brutal terrorist act as well as its sympathy and solidarity with those affected.
For his part, Lebanese Foreign and Expatriates Minister Adnan Mansour also strongly condemned the terrorist bombing which targeted the abovementioned neighborhood.
"As we strongly condemn this terrorist criminal act and offer deepest condolences over the victims to the brotherly Syria, leadership and people, we are all confidence that the awareness of the Syrian people and their leadership will be able to uproot terrorism that targets Syria's safety and the region's security" said Mansour in a statement.
The Lebanese Foreign Minister warned that "this ugly terrorism targeting Damascus once again indicates a new and dangerous stage that is not only limited to Syria but opens the doors wide before terrorist operations that penetrate regions and borders."
In turn, Iranian Foreign Ministry spokesman Ramin Mehmanparast condemned the terrorist bombing, saying that Syria's government and people through their unity, awareness and strength will disappoint their enemies who think about nothing but internal war, division and submission to the US-Zionist axis.
Mehmanparast also offered his country's sympathies to the families of the martyrs and the wounded.