Economy
Russia, Lebanon cooperating in oil and gas sector: Lebanese foreign minister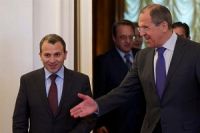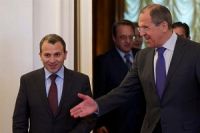 Lebanese Foreign Minister Gerban Bassil told a news conference in Moscow on Friday that Russia and Lebanon are cooperating in the oil and gas sector adding that four Russian companies are operating in Lebanon.
According to ITAR-TASS News Agency, Bassil said, "Russian companies take part in tenders, develop a number of shelf plots," adding, "Other Russian companies also have such possibilities. Energy partnership helps to strengthen our relations."
Bassil said that during his visit to Moscow he had discussed possibilities for investment cooperation between the two countries. He stressed, "Lebanon could be a kind of bridge between Russia and other countries of the region."
Earlier, the Russian Foreign Ministry said that Bassil and his Russian counterpart Sergei Lavrov "reiterated the importance of further expansion of mutually beneficial Russian-Lebanese cooperation in various areas, including the oil and gas sector, energy sphere, and closer business, cultural and religious ties.