Europe
Russia slams latest round of US sanctions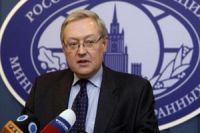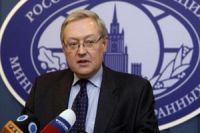 Russia has condemned the fresh round of US sanctions against Moscow, saying the measures are illegitimate and uncivilized.
"We decisively condemn the series of measures that has been announced in an attempt to put sanctions pressure on Moscow," said Russia's Deputy Foreign Minister Sergei Ryabkov on Monday.
"Unilateral extraterritorial sanctions are by nature illegitimate. They do not just fail to correspond to the norms of civilized interaction between states … they contradict the demands of international law," he added.
Ryabkov said earlier that "We will, of course, respond. We are certain that this response will have a painful effect on Washington."
Earlier in the day, a White House statement said that the United States had imposed the new sanctions on seven senior Russian officials and 17 companies linked to President Vladimir Putin's "inner circle."
In a similar move on the same day, the EU agreed to expand travel bans and asset freezes on 15 Russian and pro-Russian individuals in Ukraine
Tensions between Western powers and Moscow heightened after Crimea declared independence from Ukraine and became part of Russia following a referendum on March 16, in which almost 97 percent of the participants voted for rejoining the Russian Federation, with a turnout of over 83 percent.