World News
North America
Russia warns to take 'appropriate measures' if West ignores security demands
Russia has warned of "appropriate measures" against the West if the Kremlin doesn't receive a constructive response from the United States on its security demands.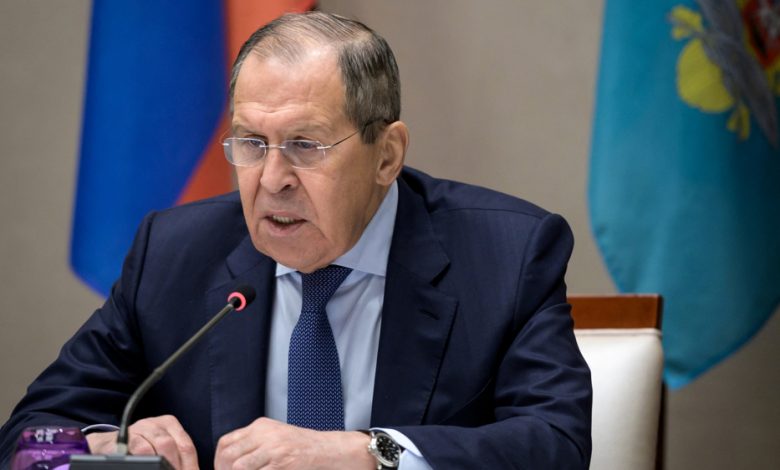 Foreign Minister Sergey Lavrov reiterated Moscow's stance once again on Wednesday, saying it would take unspecified "appropriate measures" if Washington and its NATO allies refused to provide Russia with the security guarantees it is demanding.
Lavrov made the remarks in an address to the State Duma, the lower house of parliament, as tensions appeared to be increasing after US President Joe Biden threatened Russian President Vladimir Putin with sanctions in the event of an attack on Ukraine.
The US, its NATO allies, and Ukraine have accused Moscow of amassing troops near Ukraine's border for a possible invasion. Russia has said there is no such plan.
Russia has provided the United States with an array of security guarantees that it says it wants the West to commit to, in an attempt to defuse the escalation of tensions over Ukraine. Lavrov said last week that the US promised to provide the Kremlin with "a written response to all our proposals next week."
The Kremlin has repeatedly reiterated its demand for security guarantees — including a permanent ban on Ukraine joining NATO — to be taken seriously, but Washington has not responded yet.
Both Washington and NATO have rejected the Russian demands, saying that Moscow should withdraw from Ukraine's borders.
NATO Secretary-General Jens Stoltenberg, however, said in response that there were "significant differences between NATO allies and Russia on these issues. Our differences will not be easy to bridge."
'Sanctions on Putin politically destructive'
In separate remarks, Putin's spokesman Dmitry Peskov said on Wednesday that any Western move to impose sanctions on the Russian president personally would be politically destructive.
"Politically, it's not painful, it's destructive," Peskov told reporters.
He said US politicians talking about potential personal sanctions against President Putin did not have enough expert knowledge on the subject.
The US and the European Union (EU) have threatened economic sanctions against Russia in case of an attack on Ukraine.