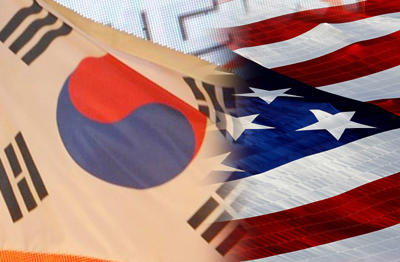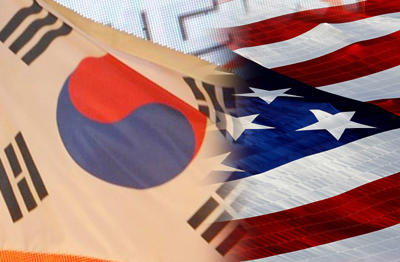 South Korea and the United States on Saturday said they would launch the annual military drill "Ulchi Freedom Guardian" from August 19 through to August 30, the CFC said in a press statement.
South Korea and US flags"Ulchi Freedom Guardian is a critical alliance exercise to sustain the readiness" of the two allies' armed forces, said General James Thurman, commander of the 28,500 US troops based in the South.
About 30,000 US troops, including most of those based in the South plus 3,000 from overseas, are taking part in the drill, AFP quoted a CFC spokesman as saying.
More than 50,000 South Korean troops will also take part, Yonhap news agency said.
The drill is largely a computer-simulated exercise, with troops remaining in their normal bases.