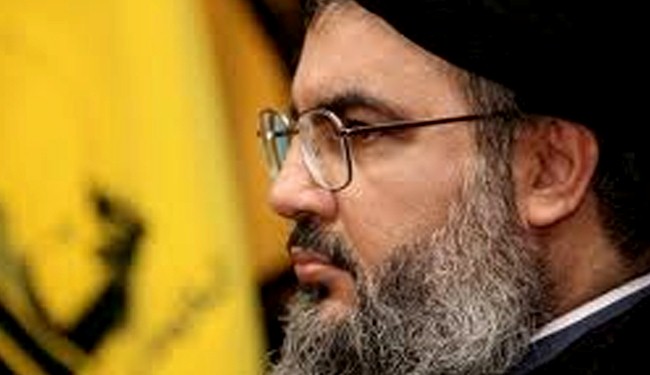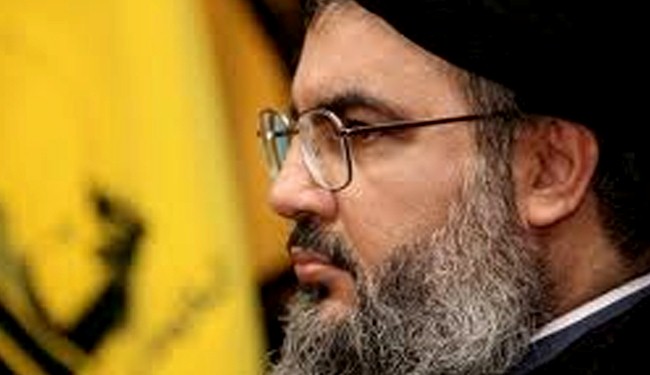 Hezbollah secretary general Sayyed Hassan Nasrallah says current days mark the most dangerous and sensitive stage Palestinians have ever experienced since the occupation of their country by the Israeli regime.
Speaking on the occasion of the International Quds day in a southern suburb of Lebanese capital Beirut, Nasrallah condemned recent Israeli offensive on the besieged Gaza Strip while hailing Palestinians for their resistance against the occupation despite the desperate times they are experiencing.
Over the past 18 days, Israeli warplanes and tanks have been pounding numerous sites inside the Gaza Strip and killing innocent residents of the impoverished Palestinian enclave.
More than 830 Palestinians have so far been killed and over 5,200 wounded since the Israeli military first launched its onslaught on the Palestinian enclave on July 8.
"The stage we are experiencing today is the most dangerous and sensitive stage we have ever had since the occupation of Palestine because there is a systematic destruction of countries, peoples, armies and societies," Nasrallah said to thousands of his supporters.
"Today we are witnessing conflicts and hostilities being planned among nations and different sects," he added referring to activities by Takfiri terrorist groups in Iraq and Syria.
He said these efforts were aimed at creating conflicts in the Arab world to distract Arabs from the Palestinian cause, which should remain the principle issue for Arabs and Muslims alike.
Hezbollah chief voiced support for all the Palestinians in the Gaza Strip, saying that," we support all the resistance groups without any exceptions and will not spare any effort to back the Palestinian nation".
We are watching all the developments in the Gaza war carefully and we are standing right beside you brothers in Gaza, he added.