Africa
World News
S.Sudan Anti-Gov't Militants Ignore Ceasefire Deadline, Counter Attack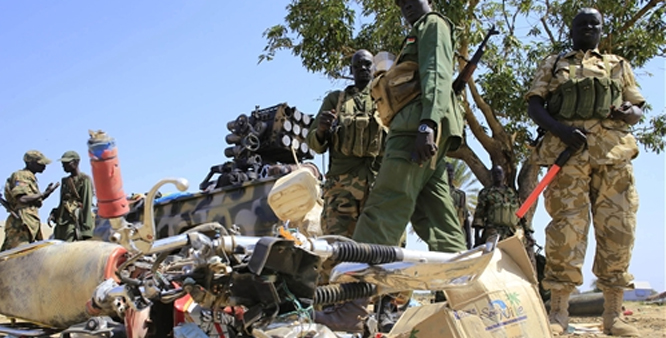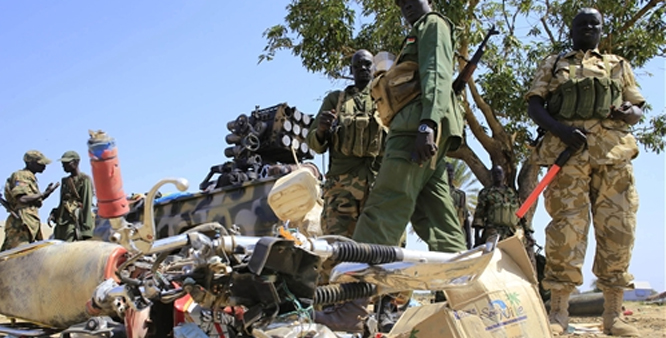 Anti-government militants in South Sudan launched a counter attack on the key town of Bor on Tuesday, ignoring a deadline set by regional powers to stop fighting and hold peace talks.
Renewed battles in Bor, capital of the powder-keg Jonglei state and situated just 200 kilometers north of the capital Juba, is a major blow to government troops who celebrated the town's recaFight rages in South Sudanpture from rebel forces only last week.
"There is fighting this morning in Bor town," army spokesman Philip Aguer told AFP.
A UN spokesman in Juba, Joe Contreras, said fighting started before dawn and involved tanks, rockets and small arms. He said the airstrip in Bor was also closed and that it was unclear who was in control of the town.
Thousands of people are feared to have been killed in over two weeks of fighting, pitching army units loyal to President Salva Kiir against a loose alliance of ethnic militia forces and mutinous army commanders nominally headed by ex-vice president Riek Machar.
Despite a heavy army presence, thousands have fled in recent days from Bor in fear of an impending counter-attack by rebels — including an ethnic militia force dubbed the "White Army", reported to have been marching on the dusty town for days.
The world's youngest nation plunged into chaos on December 15 when Kiir accused his former deputy Machar of mounting a coup. Machar in turn has accused the president of using a clash between army units as a pretext to carry out a violent purge.
Regional leaders at the Inter-Governmental Authority on Development (IGAD), an East African grouping, have demanded Machar agree to a ceasefire and hold face-to-face talks with Kiir by Tuesday — but there appeared to be little chance of that deadline being met.
Fierce battles have been reported in strategic oil-producing areas — with rebels controlling Bentiu, state capital of the key state of Unity, as well parts of the oil-rich Upper Nile State.
The African Union expressed "Africa's dismay and disappointment that the continent's newest nation should descend so quickly into civil strife", warning of its potential to deteriorate into "full-fledged civil war" — even though many observers say this has already happened.