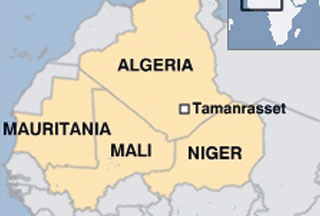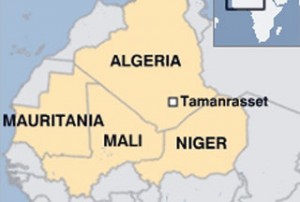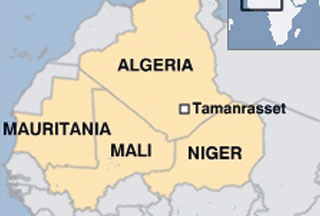 Four Saharan desert states plan to open a joint command headquarters in Algeria to fight the growing regional threat from al-Qaeda through coordinated efforts.
According to Algerian Defense Ministry, Saharan desert states comprising Algeria, Mali, Mauritania and Niger are to set up a joint military staff committee in southern Algeria.
The command headquarters will be in the town of Tamanrasset, in the Saharan desert about 2,000 km (1,250 miles) south of the Algerian capital, the ministry said in a statement on Tuesday.
Security experts have warned that without a united front against al-Qaeda, the Saharan states could turn into launch sites for large-scale al-Qaeda attacks.
Two Spanish nationals are believed to be in the hands of insurgents after they disappeared from a humanitarian aid convoy in Mauritania last November. An Italian couple seized in Mauritania last year was freed in Mali last week.
Further cooperation among the Saharan states could also mean a larger role for Algeria, the region's biggest economic and military power.