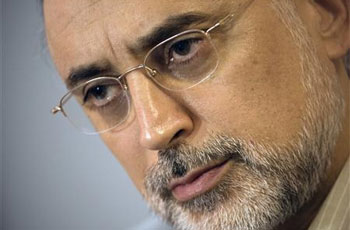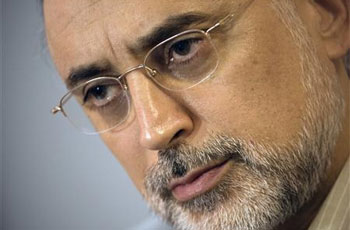 IRI's Foreign Minister Ali Akbar Salehi says all the required fuel for Bushehr nuclear power plant has been supplied and that it is currently undergoing a test cycle.
"The reactor cap in the Bushehr plant has been shut and everything is ready to produce electricity in the near future," Salehi said on Wednesday.
"Many important parts of the plant have already been inaugurated in the past six months and many activities have been launched. Other units are currently undergoing a test run for an eventual launch," he added.
The former Head of the Atomic Energy Organization of Iran noted that the plant had "very appropriate and satisfactory" progress and pointed out that Iran is in constant consultation and cooperation with the Russian side that built the plant.
On October 26, Iran started injecting fuel into the core of the Bushehr nuclear power plant in the southern port city of Bushehr, constituting the initial phase in launching the country's first nuclear reactor.
Later on November 27, Salehi said the fueling of the power plant has been completed, adding that all fuel assemblies have been loaded into the core of the reactor.