Palestine
Human Rights
Middle East
Sami Al-Amour: Victim of Zionist 'israeli' Savage Policy of "Silent Executions"
Palestinian prisoner, Sami Abed Mahmoud Al-Amour (39), from Deir al-Balah refugee camp, embraced martyrdom after he was transported from "Nafhah" prison to "Soroka" Hospital due intentional medical neglect by the Israeli jail authorities. The prisoner, who spent 13 years in prison, suffered from health problems, including blockage of coronary arteries.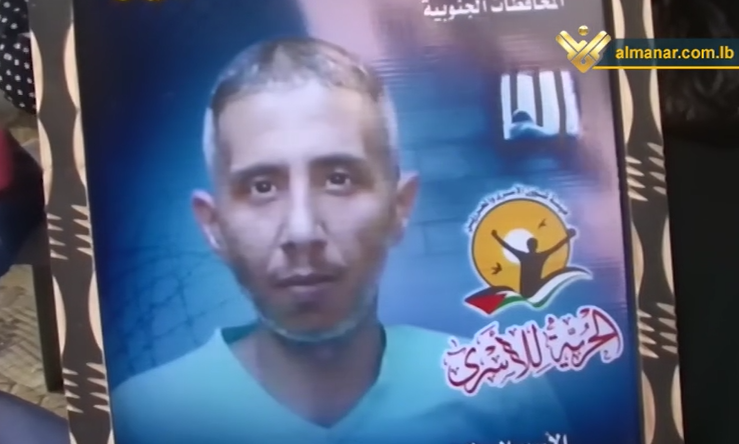 Palestinian authorities have slammed as "deliberate medical negligence by the Israeli prison administration".
According to the Ministry of Detainees and Ex-Detainees Affairs in Gaza, Amour endured harsh conditions during his detention.
The Israeli occupation authorities arrested Al-Amour on 01 April 2008 and sentenced him to 19 years in prison. Al-'Amour had health problems throughout his imprisonment period as he suffered from a congenital heart defect and blockage of arteries.
The Israeli authorities did not provide him the adequate treatment for his diseases, so his health deteriorated and he was transported to "Soroka" hospital in Beersheba, where he was pronounced dead earlier today.
Amour's fiancee, Ghada Abujame, received the news of his death early in the morning, and rushed to his family home in Deir al-Balah, in the central Gaza Strip.
"He spent more than 13 years in prison and only five more years were left until he would be released. He had hope and dreamed of the day of his release when he would be free and start a new life with me," the 32-year-old told Middle East Eye.
"I cannot imagine that he's gone at a time when I was planning for our life together. I was dreaming of the day he would be released, when we would get married and finally live a stable life," she continued.
Amour's favourite topic to talk about during his short calls with Abujame was the arrangements for his day of release. He wanted to immediately go to her home to get married to her.
"He wanted his family to welcome him with a Fadous [wedding procession], and he told me not to wait for him at the border with them on that day, he wanted to come to my home himself to take me as a bride."
Although his mother was the only person allowed to visit him, she had not been able to see him for the past four years due to Israeli restrictions.
Alaa al-Aaraj, a Palestinian prisoner who has been on hunger strike for 103 days in protest of his administrative detention by the Israeli enemy, ended his hunger strike today after reaching out an agreement with the Israeli occupation authorities ending his detention without charge or trial.
According to the Ministry of Detainees and Ex-Detainees Affairs, giving Palestinian prisoners painkillers instead of proper medical treatment is part of the medical negligence the prison authorities adopt to let prisoners "die slowly".
"We are witnessing a new crime by the Israeli prison administration that has deliberately adopted a policy of medical negligence against Amour and hundreds of other prisoners," Islam Abdu, a spokesperson for the Palestinian ministry, told MEE.
"The occupation deliberately procrastinated moving Amour to the hospital to receive proper medical treatment until it was too late to save his life. This is a responsibility that the prison administration shoulders."
Amour, who had requested medical care for his heart problems, was finally transferred to a hospital a few days before his death.
He called his fiancee and his sister, Buthaina, to tell them he was being moved to the hospital with both his hands and legs chained.
"He phoned and was crying. He told me that he was chained although he was very sick, he said: 'They chained me because they are afraid I would escape. But how would I escape when I'm that sick?'," Buthaina, 39, told MEE.
"They meant to break his spirit and prevent him from seeing his family even when he was dying. He asked us not to be sad if he could not talk to us again, as if he knew he was going to die.
"They killed him psychologically long before he was physically dead."