North America
Syria
Satanic US airstrikes on Syria kill 26 civilians, mostly women, children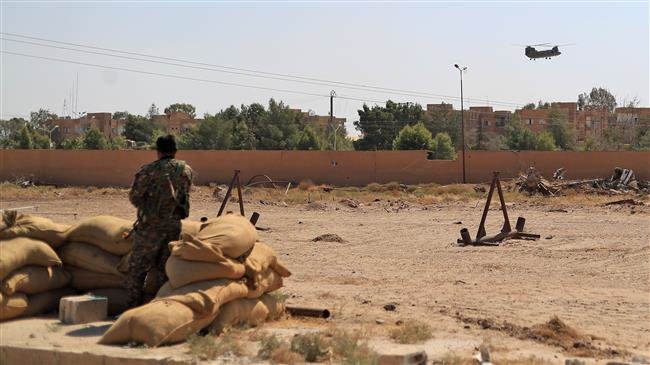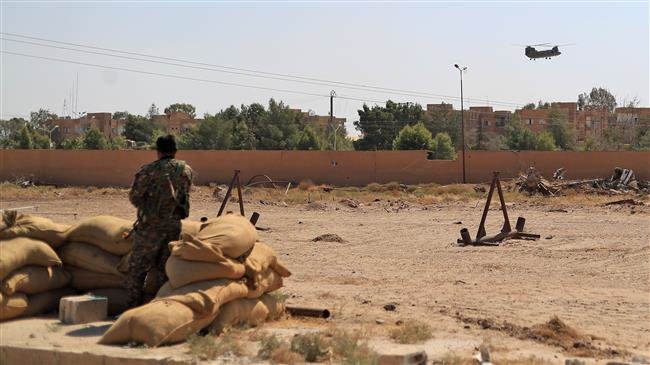 The US-led coalition's airstrikes on Dayr al-Zawr, eastern Syria, killed 26 civilians, including 14 children, on Friday morning, the UK-based Syrian Observatory for Human Rights said.
According to the war monitor, the civilians, including 14 children and nine women, were all members of Daesh families.
The airstrikes reportedly targeted a Daesh hideout in the town of Hajin, located along the Euphrates River, south of Dayr al-Zawr.
The coalition's raids earlier killed another seven civilians in the nearby village of al-Shaafa on Thursday, Observatory chief Rami Abdel Rahman.
Hajin's civilians were also targeted by the airstrikes of the so-called military coalition's fighter jets last Saturday, when 15 people, mostly women and children, were killed.
Late last month, Syrian Ambassador to the United Nations Bashar al-Ja'afari confirmed at a UN Security Council meeting that the US-led coalition had once again used white phosphorus bombs against Hajin.
Syria says the US-led military coalition has used white phosphorus bombs against the Syrian city of Hajin.
On October 13, SANA also reported that the US-led coalition, purportedly fighting the Takfiri Daesh terrorist group, dropped internationally-banned white phosphorus bombs on Hajin.
On September 8, two F-15 warplanes of the US Air Force targeted the same Syrian city with white phosphorous bombs.
Both Hajin and al-Shaafa are in a last pocket under Daesh control in the eastern province of Dayr al-Zawr near the border with Iraq.
3,222 civilians have lost their lives ever since the US-led coalition purportedly fighting the Daesh Takfiri terrorist group launched its aerial bombardment campaign in the conflict-plagued Arab country more than four years ago, the Observatory said in September.
A so-called monitoring group says US-led airstrikes have killed 3,222 civilians in Syria since 2014.
There were 768 people under the age of 18 among the fatalities in addition to 562 female victims.
The US-led air raids also resulted in the injury of hundreds of civilians, some of whom suffered permanent disabilities and had to have their limbs amputated.
The monitoring group noted that the civilians were killed by US-led warplanes in Syria's northern province of Raqqah, northeastern province of Hasakah, northwestern Aleppo and Idlib provinces as well as Dayr al-Zawr province in the country's east.