North America
Satanic US dispatching 5,200 troops to US border with Mexico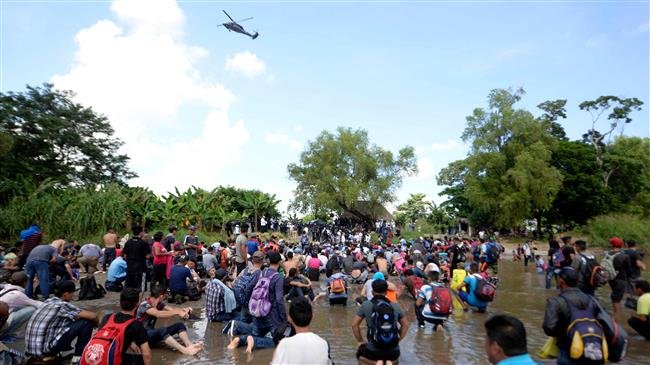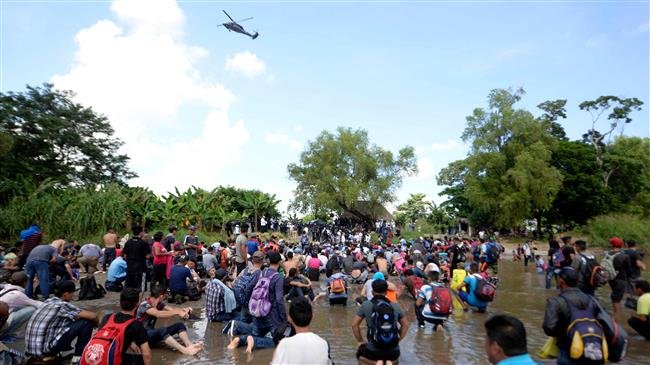 The United States Defense Department is sending 5,200 active duty troops to the country's border with Mexico.
"By the end of this week will we deploy over 5,200 soldiers to the southwest border. That is just the start of this operation; we'll continue to adjust the numbers and inform you of those," The US Northern Command and North American Aerospace Defense Command head, General Terrence O'Shaughnessy told reporters on Monday.
In April, more than 2,000 National Guard troops were deployed to the border to crack down on illegal entrance of asylum seekers and migrants as part of Operation Guardian Support.
The announcement came in the wake of Defense Secretary James Mattis' approval of the request by the Department of Homeland Security for assistance.
"We have the authority, given to us by Secretary Mattis — the units that are normally assigned weapons, they are, in fact, deploying with weapons," O'Shaughnessy said, adding that 800 troops are already on their way to the border.
The Trump administration has been under criticism over its "zero tolerance" immigration policy.
Nationwide protests have been held to decry President Donald Trump's crackdown.
Meanwhile, a new group of migrants has left El Salvador to join other United States-bound caravans of Central Americans mostly fleeing poverty and violence in their home countries.