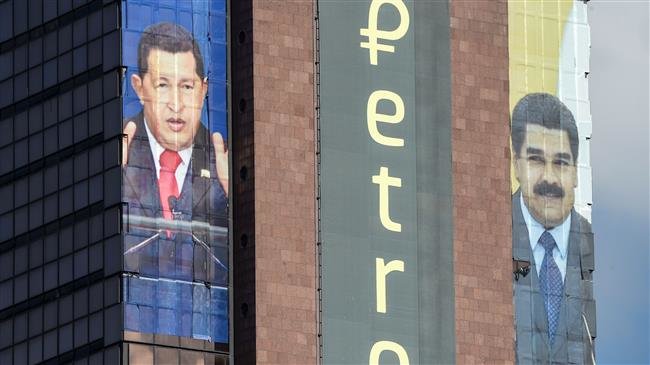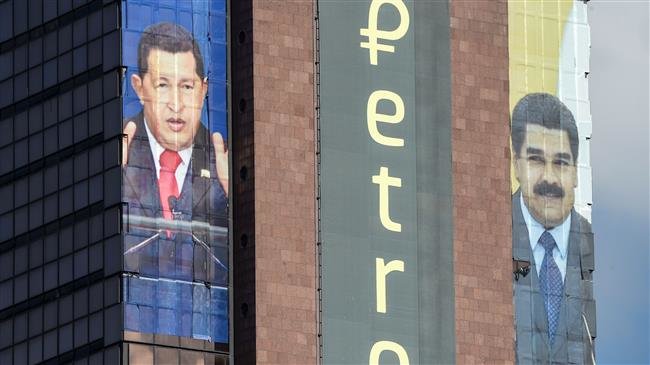 The United States has imposed fresh sanctions against individuals who allegedly worked in a network transferring billions of dollars for the Venezuelan government.
The US Treasury Department said on Tuesday that seven individuals related to the financial sector and money exchange business had been targeted by the latest sanctions.
The individuals targeted in the fresh US sanctions included the former Venezuelan Treasurer, Claudia Patricia Diaz Guillen, and Raul Antonio Gorrin Belisario, who had allegedly bribed the Venezuelan Treasury to let him conduct the country's foreign exchange operations.
"Venezuelan regime insiders have plundered billions of dollars from Venezuela while the Venezuelan people suffer. Treasury is targeting this currency exchange network which was another illicit scheme that the Venezuelan regime had long used to steal from its people," US Secretary of Treasury Steven Mnuchin claimed.
The former Venezuelan officials and a few others used favorable foreign exchange transactions through brokerage firms controlled by Gorrin, and among a few other individuals who were approved by the South American country's treasury, according to the US Treasury Department.
The individuals concealed their profits in US and European bank accounts and investments, it claimed.
The US Treasury named 23 groups for allegedly participating in the scheme.
Globovision Tele in Caracas and Miami, Magus Holdings in Miami, Tindaya Properties in New York, as well as, Planet 2 Reaching Inc in Delaware and Posh 8 Dynamic Inc, also in Delaware, were among the groups cited by the US Treasury in its statement.
Meanwhile, Venezuela has lodged a complaint at the World Trade Organization to challenge US sanctions against the nation.
Caracas' complaint to the WTO, showed on Tuesday, complained the US ban on travel of blacklisted individuals and trade restrictions break WTO rules.
Venezuela also cited US rules on sales of gold and discriminatory treatment of Venezuela's debt and transactions in digital currency as breaches of the international rules.
Relations between Caracas and Washington have been tense since the late socialist President Hugo Chavez came to power in 1999.
Chavez' successor, President Nicolas Maduro, says the US has imposed economic on the country to topple its leftist government.
Almost 2 million Venezuelans have been forced to leave the country since 2015, driven out by food and medicine shortage, hyperinflation, and surging crime