North America
Satanic US Senate votes to let mentally ill to buy guns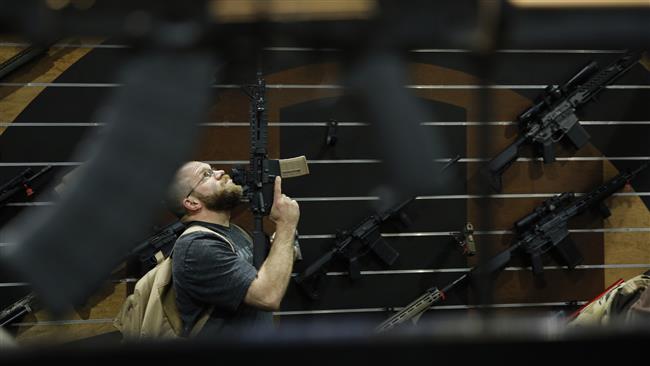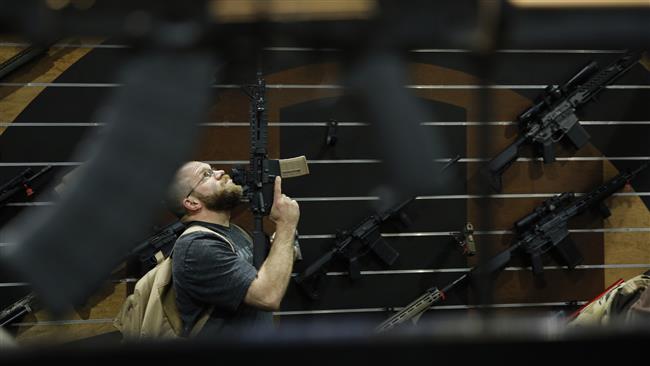 The US Senate has voted to nullify part of the gun control law that prevents people in advanced stages of mental illness from buying firearms.
The lawmakers passed the bill in a 57-43 vote on Wednesday, sending it to President Donald Trump, who is likely to sign it into law.
The law allows over 750,000 people, who are considered too mentally ill or otherwise unable to manage their own disability benefits, to freely purchase guns.
The administration of former President Barack Obama had required the Social Security Administration to report the names of those people to the national background check system consulted by gun stores before selling someone a gun.
Obama's law went into effect this January but did not require compliance until December.
Senator Chris Murphy of Connecticut was one of the lawmakers who spoke in opposition of the Wednesday vote.
"If you can't manage your own financial affairs, how can we expect that you're going to be a responsible steward of a dangerous, lethal firearm?" the Democrat asked.
Republican Senator Charles Grassley from Iowa, however, supported the move.
"If a specific individual is likely to be violent due to the nature of their mental illness, then the government should have to prove it," he said.
The vote prompted criticism from gun control advocates, who think people with severe mental illness can harm themselves and others if given a gun.
Meanwhile, the National Rifle Association (NRA) and the American Civil Liberties Union (ACLU) welcomed the rollback, saying not all mentally ill people were violent.
"We oppose this rule because it advances and reinforces the harmful stereotype that people with mental disabilities, a vast and diverse group of citizens, are violent," ACLU said on February 1, two days before the House of Representatives rejected the bill.
Endorsed by the NRA during the presidential campaign, Trump has shown strong support for less gun control laws.
He said in January last year that he would use his veto power to dismantle Obama's actions on gun control.
Today, it is estimated that there are between 270 million and 300 million guns in the US, about one per person, according to the New York Daily News.