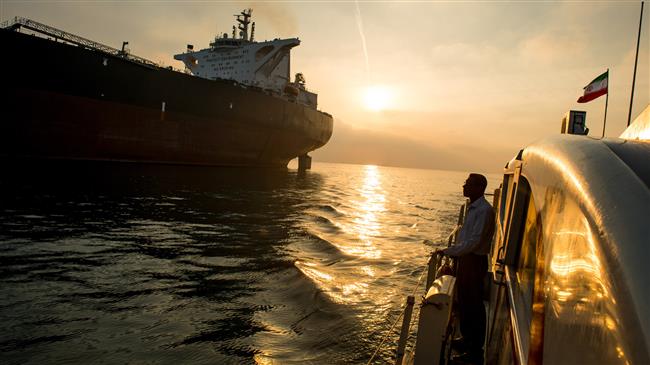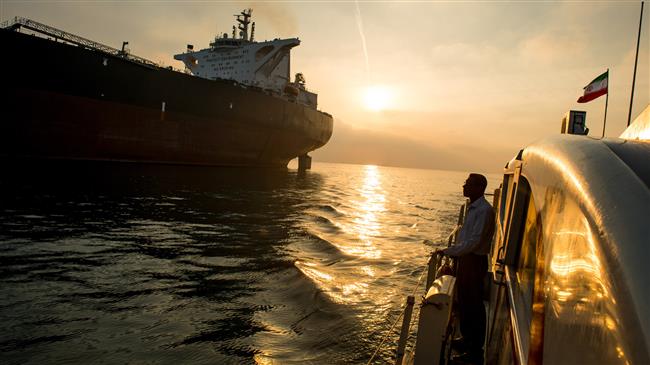 Washington has reportedly called on Japan to completely halt oil imports from Iran following new US sanctions against Tehran.
Sources familiar with the matter told Bloomberg that although US government officials made the plea during negotiations with Japanese counterparts in Tokyo this week, Japan has yet to decide on how to proceed and discussions will continue later.
Takashi Yamada, director of petroleum policy at Japan's Ministry of Economy, Trade and Industry, declined to directly comment on the issue as the talks with the US government are underway.
Yamada, however, said at a monthly news conference earlier in the day that Japan's refining industry had been bracing for a possible cut in Iranian oil import due to latest sanctions causing difficulty in international payment.
"In the wake of the last sanctions on Iran, financial institutions became very conservative amid worries that they could not operate in the United States," he noted.
Last year, Japan received 5.3 percent of its oil requirements from Iran, or 172,000 barrels per day, according to the ministry.
In May 2018, US President Donald Trump announced Washington's withdrawal from the Iran nuclear deal signed by Russia, the United States, Britain, China, France and Germany in 2015.
Under the deal, Tehran agreed to put limits on certain parts of its nuclear energy program in exchange for the lifting of all nuclear-related sanctions.
Trump also announced the restoration of all sanctions against Iran, giving international oil companies and its allies 180 days to reduce purchases from the OPEC producer.
During the news conference, Yamada also said that if payments to Tehran cannot continue after a 180-day "wind-down period" ending on November 4, it is possible that Japanese buyers of Iranian oil will have to make their last order in August.
The official added that Tokyo, which would have to get a reprieve from Washington to continue imports, would study the responses of other countries concerning the issue.
"I think it's worth paying attention to what actions that some countries like China and India that raised (Iranian oil) imports during the previous US sanctions would take," Yamada told reporters.
Iran is Japan's third-largest energy supplier after Saudi Arabia and the United Arab Emirates. The annual trade volume between the two countries stands at more than $11 billion.
Japanese Prime Minister Shinzo Abe is slated to make a state visit to Iran in July as Tokyo is seeking to strengthen economic ties with Tehran despite US sanctions on trade.