Iran
Middle East
North America
Satellite launch by Iran's IRGC took US by surprise: Analyst
A prominent political analyst says Iran's recent satellite launch took the US by surprise, and that the aerospace achievement is proof of the Islamic Republic's steadfastness in its defense agenda.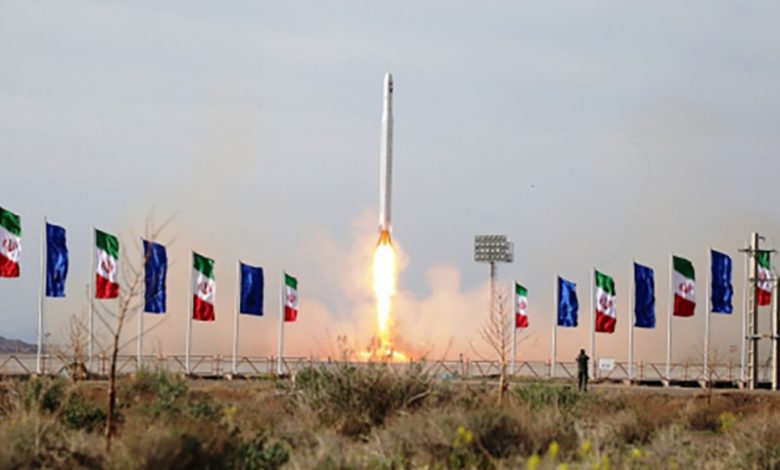 Najah Mohammad Ali, a prominent journalist who is an expert on Iran-related subjects, made the remarks in an interview with the Iraqi Beladi satellite TV on Monday.
Iran's first-ever military satellite — named Nour-1 — was successfully placed into orbit by Iran's Islamic Revolution Guards Corps (IRGC) last week.
It marks a new chapter in the country's space program, which relies on technologies that are designed and developed at home.
While little data has been made available about the Nour-1 and its features, its classification as a multi-purpose satellite with special uses in the defense sector suggests that the IRGC has reached such technological maturity that it can now confidently plan and carry out intelligence warfare and military reconnaissance missions from space while gathering data that helps keep the Iranian skies safe.
Mohammad Ali said that the satellite launch proves that Iran possesses the technology to build intercontinental ballistic missiles (ICBMCs) capable of travelling some 5,500 kilometers
"It is not only a simple satellite for maneuvering," Najah said, adding that "it can travel above Israel and the United states and is capable of transferring instant reports of the intended places."
He further said that the successful launch sent a clear message to those who think that Iran cannot simultaneously fight on two fronts of sanctions and the coronavirus pandemic.
"Iran wants to say that it is ready for any emergency situation and is steadfast in its defensive strategy," the analyst said, describing the Islamic Republic as a successful example of determination and will in the region.
By launching the satellite, said the analyst, Iran announced it has the capability and has empowered itself enough to not let the enemy even think of any aggression against the country, he said.