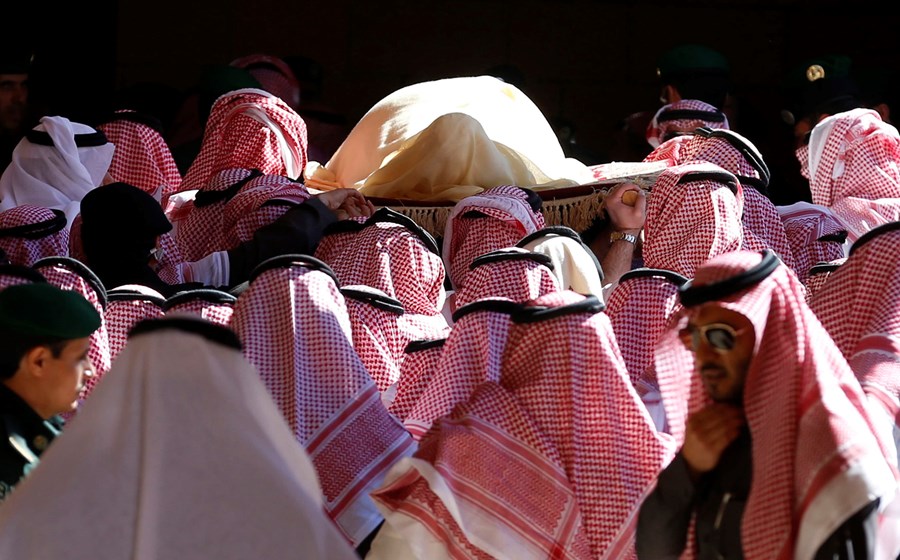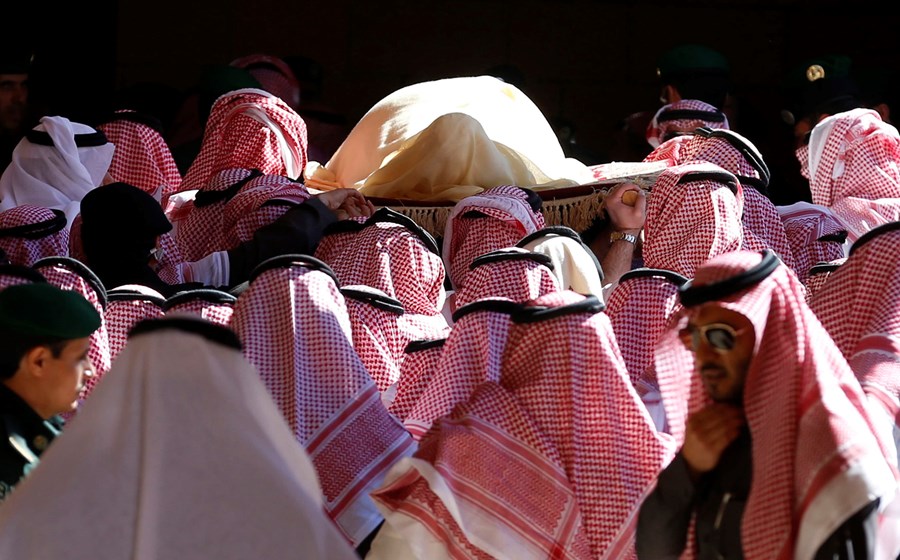 Saudi Arabia has begun the funeral ceremony for the late King Abdullah bin Abdulaziz Al Saud, who died at the age of 90, state TV says.
The king's body will be buried in the capital, Riyadh.
Reports say leaders and dignitaries from the four corners of the world are arriving in the Saudi capital to attend the funeral ceremony.
The event takes place at the Imam Turki Bin Abdullah Grand Mosque.
"His Highness Salman bin Abdulaziz Al Saud and all members of the family and the nation mourn … King Abdullah bin Abdulaziz, who passed away at exactly 1 a.m. this morning," an announcement, made by state TV early on Friday said.
The king reportedly died at hospital, where he had been receiving medical treatment for several weeks.
King Abdullah, who was admitted to the King Abdulaziz Medical City in Riyadh in late December, had been suffering from pneumonia and was reportedly breathing with the help of a tube.
The king's 79-year-old half-brother, Salman, has succeeded him.
"We will continue adhering to the correct policies which Saudi Arabia has followed since its establishment," Salman said in a televised speech on Friday.
Salman had been serving as defense minister since 2011 and was increasingly moving toward taking over from his predecessor, whose health was deteriorating.
Meanwhile, Prince Muqrin Bin Abdulaziz has been named as the new crown prince.
Also on Friday, the new king appointed Interior Minister Prince Mohammed bin Nayef as the new deputy crown prince. The 55-year-old, the grandson of the founder of Saudi Arabia, Abdulaziz ibn Saud, is the first of his generation to be placed in line for the throne.
Salman also named his own son Mohammed as the new defense minister.