North America
Saudi Arabia
Saudi Arabia playing 'Trojan horse' for US amid tensions: Al Akhbar
Saudi Arabia is fanning the flames of war between Iran and the US while both countries are against a confrontation, a Lebanese newspaper has said, accusing Riyadh of playing America's "Trojan horse."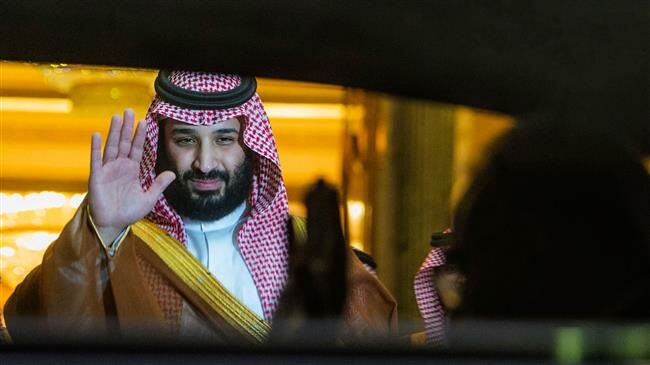 In an article on Monday, Al Akhbar criticized Saudi Arabian King Salman for calling emergency meetings of the Arab League and the Persian Gulf Cooperation Council (GCC).
The paper warned Riyadh's rulers that with their "subservience" to US President Donald Trump, they were essentially entering the kingdom into a conflict masterminded by Israel and America.
Saudi officials, it said, are only "adding fuel to the fire" of war that is aimed at partitioning the Middle East and destroying its heritage.
The official Saudi Press Agency (SPA) reported on Saturday that Salman had invited Arab leaders to convene urgent summits in the city of Mecca on May 30 to discuss ways to "enhance the security and stability in the region."
Days before the invitation, four oil tankers, including two Saudi ones, were purportedly targeted near the port of Fujairah on May 12, in what the United Arab Emirates described as "sabotage" attacks.
The invitation came at a time when hawks within Trump's administration are actively trying to tip the scale in favor of a major confrontation in the Middle East.
Over the past few days, the US has put its political staff in its Baghdad embassy as well as in the American consulate in the Iraqi city of Erbil on high alert about what it insists are possible threats from neighboring Iran.
Washington also sent a carrier strike group as well as strategic B-52 bombers to the region in a "clear warning" to Tehran.
Saudi attitude spells doom
Al Akhbar wrote that the tensions have divided the region. It said Al Saud will not use these meetings to discuss Trump's so-called "deal of the century" for Palestine — which is expected to be unveiled in early June.
Rather, the meetings will fan the flames of war to serve American and Israeli interests, because that is what they think would ultimately save them their crown, the paper wrote.
The article added that King Salman had decided to once again let aggressors use the Saudi airspace and territorial waters to wage war but this would only lead to his own demise and impose a great price upon Persian Gulf sheikhdoms which have tied their economy and security to America's demands.