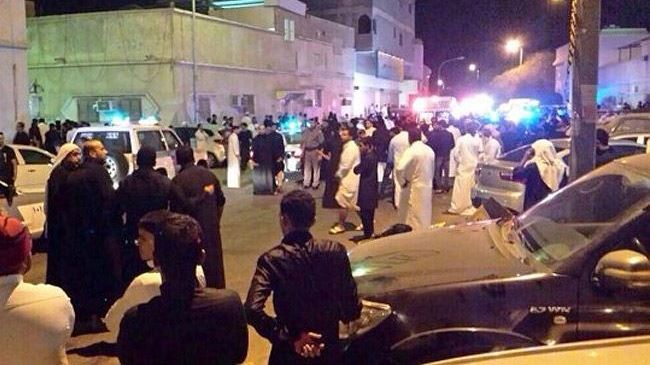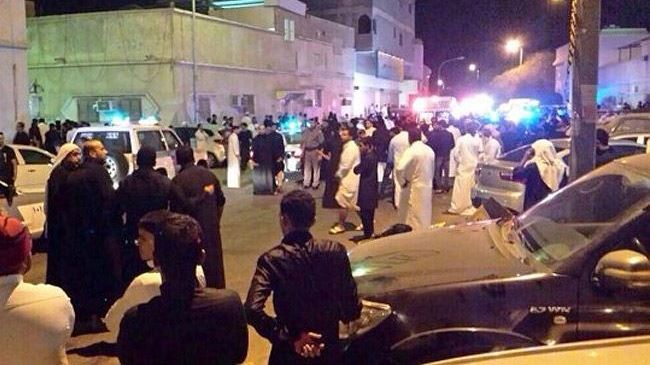 A political commentator says the House of Saud is violently engaged in suppressing the Shia population across Saudi Arabia.
Irfan al-Alawi, with the Islamic Heritage Research Foundation from London, said in an interview with Press TV that Saudi Arabia is committing large-scale "atrocities" against Shia Muslims in Qatif, Dammam and other eastern cities.
He went on to say that Saudi forces have systematically violated the religious freedom of Shia Muslims by attacking gatherings at several religious occasions.
Masked gunmen recently stormed a mourning procession for Imam Hussein (peace be upon him) in the village of al-Dalwah in al-Ahsa Governorate of Eastern Province, and opened fire as people were observing Ashura, the 10th day of the lunar month of Muharram.
Eight Shia mourners, including children, were killed and a dozen others sustained injuries in the terrorist attack.
The Saudi Interior Ministry spokesman, General Mansur al-Turki, told media on Wednesday that the attackers were "followers of the deviant ideology," a term often used in Saudi Arabia to describe al-Qaeda.
Reacting to the statement by the Saudi ministry, Alawi said extremist groups such as al-Qaeda and ISIL are implementing the vicious agenda of the Saudi regime and their Wahhabi masters.
Saudi authorities show zero tolerance toward anti-government demonstrations in the country, and have harshly cracked down on such protests, he added
The monarchy has intensified the repression not only against Shia Muslims, but also Sunnis and other dissident voices, Alawi said.
There have been numerous demonstrations in Eastern Province since February 2011, with protesters calling for the release of political prisoners and an end to discrimination against Shia Muslims of Saudi Arabia.