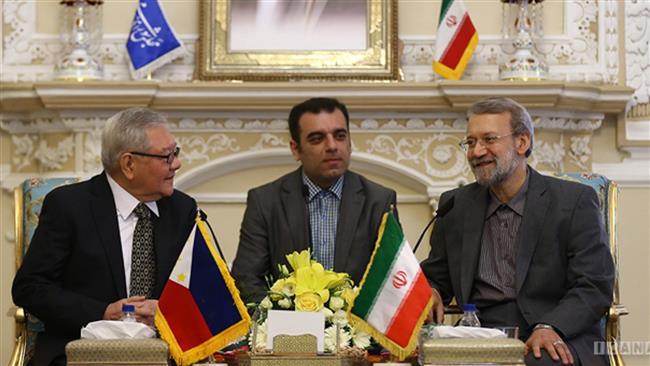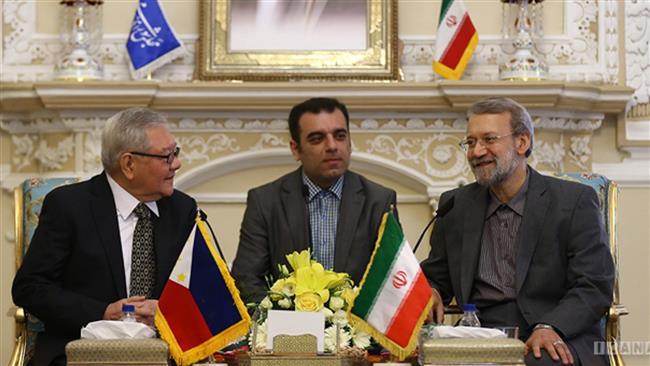 Saudi Arabia's aggression against Yemen jeopardizes the security of the Middle East region and is in violation of human rights, Iran's parliament (Majlis) speaker says.
"With the green light from superpowers, Saudi Arabia has launched massive attacks against a Muslim country which has a weak economic infrastructure," Ali Larijani said in a meeting with Feliciano Belmonte, speaker of the House of Representatives of the Philippines, in Tehran on Wednesday.
Larijani added the attacks are against "the regulations of international law as well as human rights and are deemed as a peril to the region's stability and peace."
On April 21, Riyadh announced the end of the first phase of its military operation, which has claimed the lives of nearly 1,000 people so far, but airstrikes have continued with Saudi bombers targeting different areas across the country in a new phase.More than 4,000 people have also been injured in the attacks so far.
According to Yemen's Health Ministry, the month-long Saudi aggression has killed nearly 150 children and around 100 women.
"The region in which we live is currently suffering numerous maladies such as terrorism, extremism, foreign occupation and aggression," Larijani added.
The problems in the region, Larijani said, "have endangered regional as well as international peace, security, and stability."
Larijani further stressed the necessity of tackling terrorism, underscoring, "Double standards towards and superficial measures against the issue of terrorism have never helped eradicate this odious phenomenon."
The Iranian speaker further highlighted the legality of Iran's nuclear activities, saying, "Iran's peaceful nuclear activities are entirely in sync with legal regulations and the Islamic Republic of Iran, as a signatory to the Treaty on the Non-Proliferation of Nuclear Weapons (NPT) reserves the right [to the energy]."
Lrijani also called for the promotion of relations between Iran and the Philippines in the economic, political, and cultural fields.
Belmonte, for his part, described Iran as one of the pillars of stability and security in the region, stressing terrorism has jeopardized world peace and stability.
He also praised the Iranian nation's culture and civilization, stressing the expansion of relations between the two countries.