Saudi Arabia
Saudi regime cannot control, dictate Muslims: Sunni cleric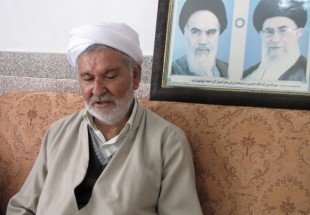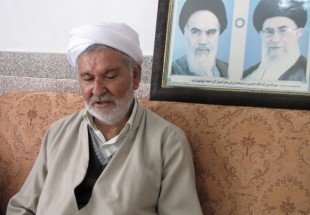 Friday Prayer Leader of Iranshahr, Mamousta Mostafa Mahmoudi in an exclusive interview with Taqrib News Agency (TNA) leveled criticism at certain Islamic countries for falling silent against Saudi regime and its perpetrated willful crimes stressing,"among all countries, only Islamic Republic of Iran strongly has announced its taken stance".
The Sunni cleric placed stress on the necessity of using Islamic states' competence for managing the pilgrimage calling for establishment of a committee consisted of Islamic states to manage this religious ritual.
Elsewhere in his remark, Mamousta Mostafa Mahmoudi beckoned to the released message by the Leader of the Islamic Revolution Ayatollah Seyyed Ali Khamenei on the occasion of the major Muslim pilgrimage season in which Supreme leader demanded Muslims to reconsider management of Hajj.
"Delineating the truth and reality, supreme Leader provided Muslim states with roadmap as to Hajj issue," underscored the Friday Prayer Leader of Iranshahr
The Leader of the Islamic Revolution strongly slammed murderous Saudi rulers for refusing to allow an international probe into last year's deadly Mina crush, urging Muslims to correctly understand their (Saudis') blasphemous, faithless, dependent and materialistic nature.
Ayatollah Khamenei stressed, "The world of Islam, including Muslim governments and peoples, must familiarize themselves with the Saudi rulers and correctly understand their blasphemous, faithless, dependent and materialistic nature. They must not let those rulers escape responsibility for the crimes they have caused throughout the world of Islam."
It is noteworthy that a crane has actually crashed into the pilgrims during the hajj ceremony last year and killed over 30 people and Saudi officials have gone away with it and did not answer to anyone.
7,700 people have been killed during the stampede which happened which a lot of commentators believe that that was happened intentionally. It was very much preventable but it happened and they did not actually answer to the international community and to the Muslims around the world simply because they are running the whole show independently, given that, there is no supervision on their action.
Given all these crimes, Mamousta Mostafa Mahmoudi urged Muslim to get well united and stand against the inhumane stance and policy of Saudi monarchy.