Saudi Arabia
Yemen
Saudi shelling kills 3 children, injures two others in northwestern Yemen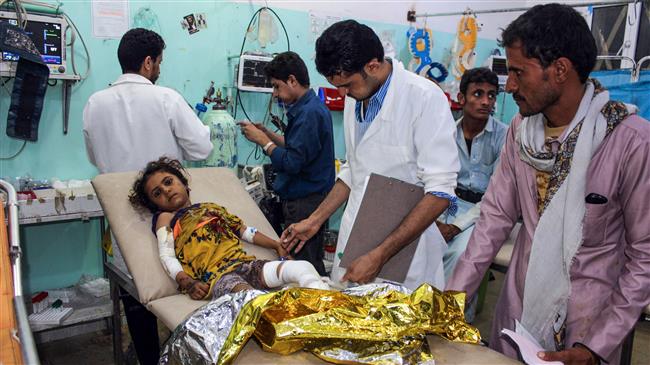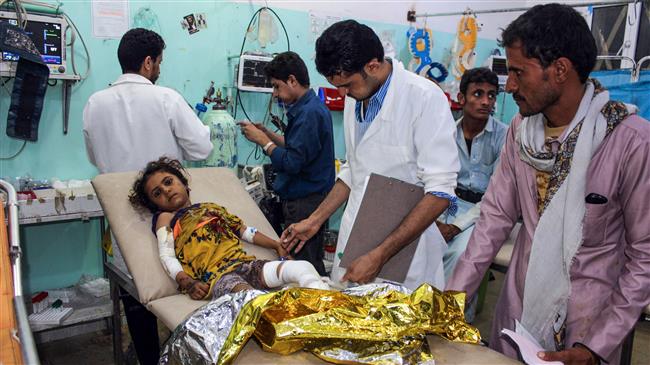 At least three children have lost their lives when Saudi artillery units launched an indiscriminate attack against a residential area in Yemen's mountainous northwestern province of Sa'ada as the Riyadh regime presses ahead with its devastating military campaign against its impoverished southern neighbor.
Local sources, speaking on condition of anonymity, told Yemen's Arabic-language al-Masirah television network that the artillery rounds slammed into an area in the Shada'a district of the province, located 240 kilometers (150 miles) north of the capital Sana'a, on Monday afternoon, leaving three children dead and two others injured.
Later in the day, Saudi fighter jets pounded a number of houses in Zabid town of Yemen's western coastal province of Hudaydah. At least seven people were killed in the airstrikes.
Separately, one civilian was killed and five others sustained injuries when Saudi warplanes bombarded an area in the al-Garrahi district of the same Yemeni province.
Also on Monday, Yemeni army soldiers and allied fighters from Popular Committees fired a salvo of artillery rounds at a gathering of Saudi troopers in the kingdom's southwestern border region of Jizan.
There were no immediate reports about possible casualties and the extent of damage caused.
The Yemeni Ministry of Human Rights announced in a statement on March 25 that the Saudi-led war had left 600,000 civilians dead and injured since March 2015.
The United Nations says a record 22.2 million Yemenis are in need of food aid, including 8.4 million threatened by severe hunger.
A high-ranking UN aid official recently warned against the "catastrophic" living conditions in Yemen, stating that there was a growing risk of famine and cholera there.
"People's lives have continued unraveling. Conflict has escalated since November, driving an estimated 100,000 people from their homes," John Ging, UN director of aid operations, told the UN Security Council on February 27.