Iran
Sayyed Hassan Khomeini: Defeat not important, not yielding to it vital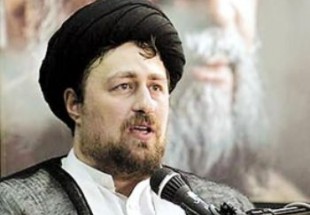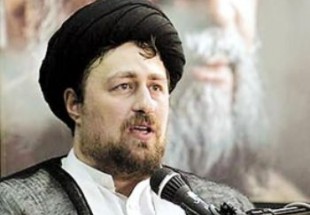 The late Imam Khomeiniˈs grandson His Eminence Seyyed Hassan Khomeini said here Saturday night that defeat is not important, but not yielding to it, and following Imam Aliˈs orders are of focal value.
His Eminence Seyyed Hassan Khomeini made the comment in a meeting with countryˈs sports managers, veteran athletes, and champions at the mausoleum of his late grandfather arguing that praising the name of Imam Ali an obeying his commands on the days around Imam Khomeiniˈs birth anniversary were great deeds to perform.
Seyyed Hassan Khomeini quoted as saying by Imam Ali (P) saying that he said, ˈOne of the characteristics of the young athletes was their bravery, depriving them of which is like depriving them of their youth years, which equals evacuating an athleteˈs inner essence.ˈ
His Eminence said that according to Imam Ali (P) bravery has three characteristics, including gallantry, invulnerability, and fame, reiterating, ˈLet us not yield to wretchedness and dejection and not to accept defeat easily.ˈ
ˈBy grace of God many of our athletes have endeavored and inspired pride for the nation, but it is necessary to not to forget that if the athlete would lose his or her athletic spirit before entering the field they would definitely lose the game, as well,ˈ said Khomeini.
The grandson of the founder of the Islamic Republic of Iran said that bravery and seeking fame are of great significance for the young athletes, since otherwise they would not have the required incentive for winning.
His Eminence Seyyed Hassan Khomeini said that according to Imam Ali (P), if an athlete would posses all those three characteristics he would become an invulnerable hero of his time and gain great fame as well.
Seyyed Hassan Khomeini pointed out that heightening the self-confidence of the youth is necessary, as in the sports fields a young athlete deprived of self-confidence will definitely achieve nothing significant.
Pointing out that that the 2014 Brazil World Cup will begin shortly and the football fever is high around the globe today, he said, ˈSome teams suffice in ending the first half of the football match victorious, but that is the beginning of their defeat.ˈ
ˈThe Iranian youth in every field should keep in mind that they should be the top winners in every sport, but of course we should not be day dreaming and assume that we are the best in the world and know that our gains will be appropriate with the extent of our practice,ˈ he said.
He said that as soon as an Iranian team loses a game everyone raises a hue and cry, but as soon as they win the same people argue that we are higher than the Asian level! ˈThe important point is not yielding to defeat, as Imam Ali (P) has advised us.ˈ
His Eminence meanwhile said that a defeat is the prelude to a victory and even necessary for achieving it, as a match gaining victory in which would be assumed in advance will include no competition. ˈThe important point is not yielding to defeat and to seek good name and fame,ˈ he added.