World News
Seasonal fire disrupts flights in Indonesia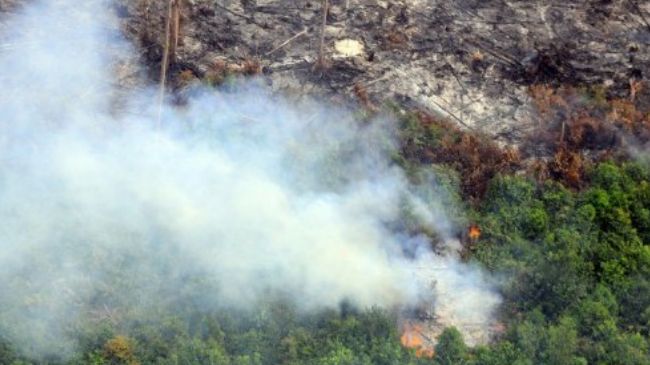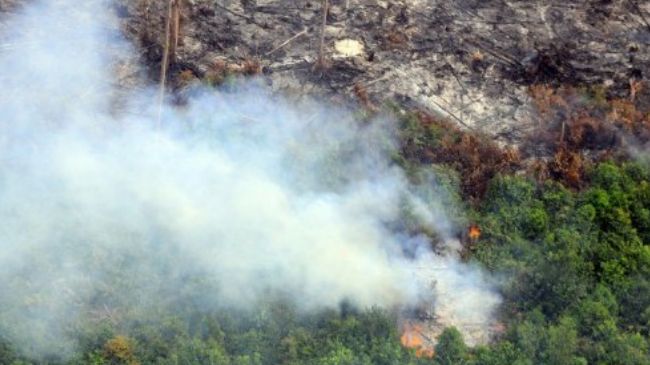 Thick haze caused by annual fire season in western Indonesia has disrupted flights, forcing authorities to close schools.
Indonesian officials said on Tuesday that the annual bushfires have taken place in heavily forested Sumatra, an island which has been already grappling with unrelenting volcanic eruptions.
During the early hours of Tuesday, up to 5 kilometers was only visible at Sultan Syarif Qasim II International Airport, in Sumatra's central eastern province of Riau, causing delays in arrivals and departures, airport officials said.
Some 200 schools were also closed following the thick smoke in Raiu's Siak District.
"The air is not healthy for children," said Kadri Yafis, the head of the local education office.
Haze caused by bushfires in Sumatra is an annual danger that often takes toll on neighboring Malaysia, Singapore and Thailand.
The seasonal fire comes as Indonesia is still reeling from deadly clouds of gas and lava, spewing out of Mount Sinabung, located on the northern Sumatra Island.
On February 1, more than a dozen people, including four schoolchildren, lost their lives following a series of fatal volcanic eruptions in the region.
More than 30,000 people have been moved to temporary shelters since the alert status for Mount Sinabung was raised to its highest level in last November.
Indonesia is home to dozens of active volcanoes and lies on the major tectonic fault lines known as the Ring of Fire between the Pacific and Indian oceans.