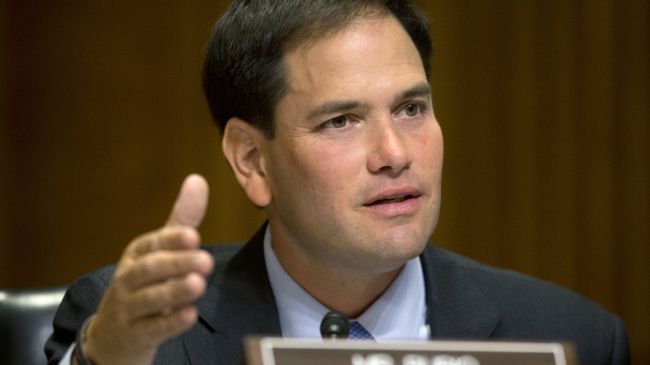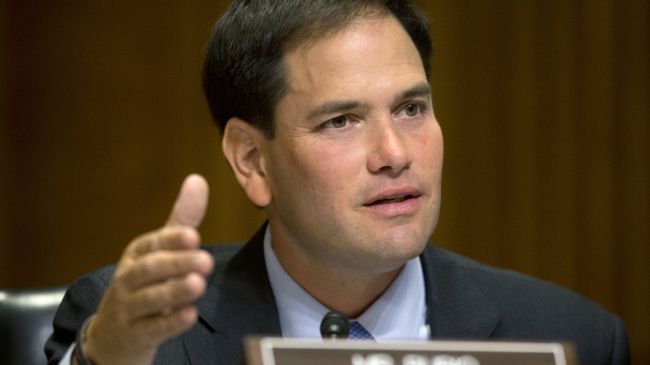 Two US senators urge the Obama administration to try and cut off the ISIL terrorist group's massive financing, according to a report.
In a letter Tuesday to Secretary of State John Kerry, Sens. Marco Rubio (R-Fla.) and Bob Casey (D-Pa.) characterized ISIL as the "best funded terrorist group" which has the "resources, weaponry, and operational safe havens to continue to threaten the stability of the region and US national security interests."
"ISIS's criminal activities — robbery, extortion, and trafficking — have helped the organization become the best funded terrorist group in history," the senators wrote in the letter, according to The Hill.
The senators said ISIL (or ISIS) was using black markets, smuggling routes and third party groups to sell oil to finance their terrorist activities. They said ISIL could be earning up to $2 million a day through the illicit sale of oil from reserves captured in Iraq and Syria.
"This wealth has helped expand their operational capacity and incentivized both local and foreign fighters to join them," they added.
Rubio and Casey asked the State Department to designate ISIL as a "Transnational Criminal Organization," saying that such designation would serve as a warning to countries and third parties who are buying oil from the terrorist group on the black market.
"We urge you to make the halting of these private financial flows a greater priority and to make clear to countries in the region that continued financial support of ISIS could lead to imposition of financial penalties on their citizens and financial institutions by the U.S. Government," they wrote.
The Obama administration has elevated ISIL as "enemy number one" for the United States after the terrorist group beheaded an American journalist James Foley in Syria.
ISIL sent its fighters from Syria into neighboring Iraq in June and quickly seized large swaths of territory straddling the border between the two countries.
The United States has launched limited airstrikes against ISIL targets in northern Iraq since August 8 and is considering expanding the campaign into Syria.
On Tuesday, President Barack Obama authorized surveillance flights over some areas of Syria which are under ISIL control to provide intelligence on potential targets for US airstrikes.