Europe
Iran
Islam
Middle East
Senior Cleric: Anti-France Measures Should Continue until Macron's Apology to Muslims
A senior member of Iran's Guardian Council underlined the need for Islamic states to continue measures against France, including boycott of French products, until the country's President Emanuel Macron apologizes to the Muslims for supporting sacrilege of Prophet Mohammad (PBUH).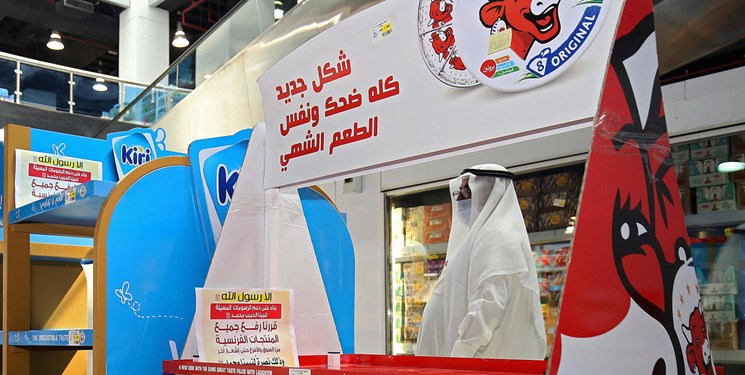 "The angry roaring which has started in the Muslim world should continue until Macron's official apology and the same trend which has started in the Islamic world, including boycott of the French goods, should continue to force him to apologize," Seyed Ahmad Khatami, the new member of the Guardian Council's presiding board, said on Monday.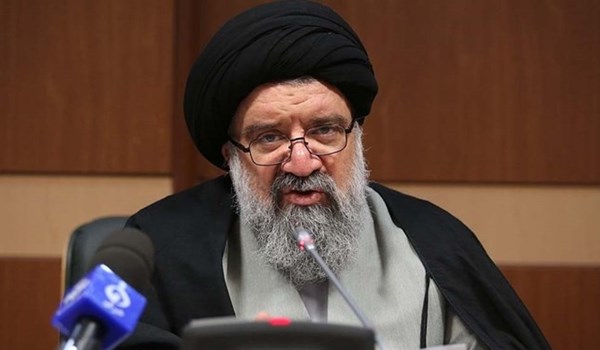 Senior member of Iran's Guardian Council Ahmad Khatami
He blasted the French officials for supporting the blasphemy of Islamic sanctities under the pretext of freedom of expression, and said, "Your freedom of expression is a lie; if anyone opposes your view about the Holocaust, he/she will be sentenced and imprisoned."
His remarks came after Supreme Leader of the Islamic Revolution Ayatollah Seyed Ali Khamenei in a message to the French youth strongly blasted the destructive role played by Macron and his government in supporting hatred against Muslims and spreading Islamophobia, following the recent sacrilege of Islam's Holy Prophet Mohammad (PBUH) in the European country.
The Iranian Leader blasted the role played by the French government in spreading Islamophobia, and raised important questions in his message.
"Ask your President why he supports insulting God's Messenger in the name of freedom of expression. Does freedom of expression mean insulting, especially a sacred personage? Isn't this stupid act an insult to the reason of the people who elected him?" he said in his message.
"The next question to ask is: why is it a crime to raise doubts about the Holocaust? Why should anyone who writes about such doubts be imprisoned while insulting the Prophet (PBUH) is allowed?" Ayatollah Khamenei added.
In recent weeks and after a French teacher was beheaded by an ISIL member after he displayed cartoons of the prophet of Islam, Macron attacked Islam and the Muslim community, accusing Muslims of "separatism", and he said previously that "Islam is a religion in crisis all over the world".
The incident in Paris coincided with a provocative move by Charlie Hebdo, a left-wing French magazine infamous for publishing anti-Islamic content, which has drawn widespread anger and outrage across the Muslim world.
The caricatures were first published in 2006 by a Danish newspaper Jylllands Posten, sparking a wave of protests.