Africa
Senior Legislator Calls for Bolstering Relations between Iran, Algeria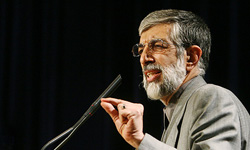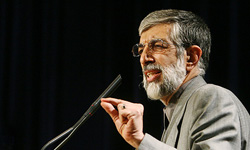 A senior Iranian lawmaker stressed Tehran's willingness to strengthen relations with Algeria in all fields, saying that the two countries should use all their capabilities to this end.
Iran and Algeria should use all opportunities and capacities to deepen relations, Head of Iran-Algeria Parliamentary Friendship Group Gholamali Haddad Adel said on Wednesday.
He made the remark during a visit to the Algerian Embassy in Tehran.
Haddad Adel praised the first president of Algeria Ahmed Ben Bella after the country's independence, and added that he has always been respected by the Iranian nation and government.
In recent years, Iran has sought hard to boost ties and cooperation with Africa.
Iranian President Mahmoud Ahmadinejad has repeatedly underlined his administration's resolve to continue support for stronger ties between Tehran and African nations.
Iran is an observing member of the African Union and has shown an active presence in previous AU summit meetings.