Iran
Senior MP Warns S. Arabia against Repercussions of Shiite Cleric Nimr Execution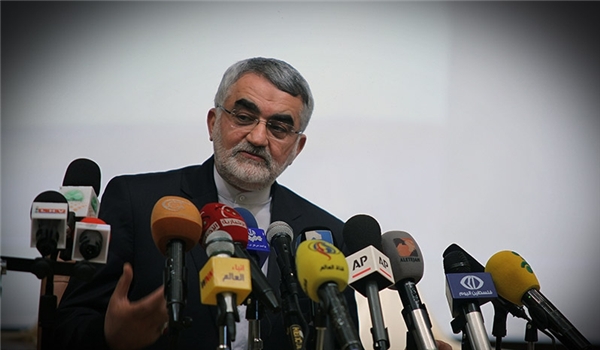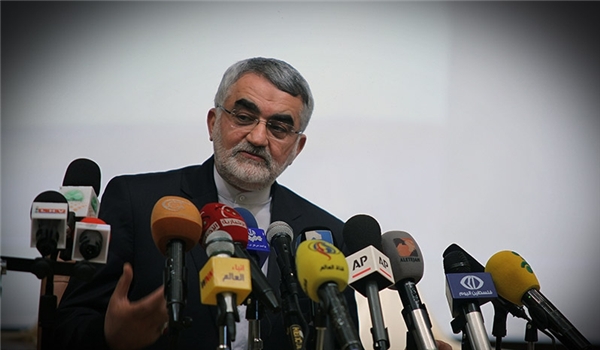 The top foreign policy official at the Iranian legislature warned the Saudi authorities to drop the capital punishment of prominent Shiite cleric Sheikh Nimr Baqir al-Nimr or wait for a security dilemma in their country.
"If Saudi Arabia commits such a mistake and executes Sheikh Nimr, the country will face a serious security crisis," Chairman of the parliament's National Security and Foreign Policy Commission Alaeddin Boroujerdi said on Saturday.
Boroujerdi reiterated that Sheikh Nimr is a prominent Saudi figure whose death sentence will provoke the sentiments of the Shiite community in Saudi Arabia.
"Confronting the people who are prominent Muslim world figures will surely have repercussions for Saudi Arabia," the prominent lawmaker said.
A court in Saudi Arabia upheld a death sentence given to Sheikh al-Nimr last week. However, the enforcement of the ruling has been postponed.
The senior Shiite cleric is accused of delivering anti-government speeches and defending political prisoners.
Nimr was attacked and arrested in the Qatif region in July 2012. His arrest sparked widespread protests in the kingdom leaving several people dead.
There have been numerous demonstrations in Saudi Arabia's oil-rich Eastern Province since 2011, with the protestors calling for political reform and an end to what they call widespread discrimination. Several people have been killed and many others have been injured or arrested during the demonstrations.
The Persian Gulf monarchy has come under fire from international human rights organizations, which have criticized it for failing to address the rights situation in the kingdom. Critics say the country shows zero-tolerance toward dissent.
In January, Joe Stork, the deputy director of the Middle East and North Africa division for Human Right Watch, slammed Saudi Arabia's crackdown on activists in the kingdom.
"Saudi Arabia should free imprisoned activists and take other concrete, visible steps to show the government is willing to improve its abysmal rights record," Stork said.
Stork also questioned the election of Saudi Arabia as a member of the Human Rights Council in November last year, saying that Riyadh has a record of repression and its membership is not warranted.
Saudi Arabia is an absolute monarchy that does not allow any election.