Syria
Senior Syrian Religious Leader: Arab League Exercising West's Plot against Syria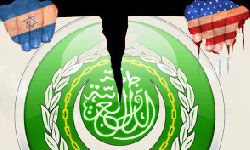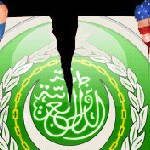 A senior Syrian Sunni leader lambasted the Arab League for suspending Damascus's membership in the bloc, and said the move is part of the West's plot against Syria.
"The Arab League is cooperating with the West's plot against Syria based on a well-thought plan," Sheikh Hessam Shoayb, who has also authored a book titled 'Iran: from West's Threats to Arab Fears', told FNA on Sunday.
He described all allegations against Syria as a plot hatched by the regional and international actors, and said many countries are involved in the plot among which the Arab League members can be named.
Shoayb underlined that the Arab League has always attempted to find a pretext for raising Syria's case within the block in a bid to put pressure on Damascus and implement its plots against the country.
The comments were issued after Qatar's prime minister and minister of foreign affairs, Hamad bin Jassem bin Jabr al Thani, said 18 countries had agreed to the suspension, which will take effect on Wednesday. Syria, Lebanon and Yemen voted against it, and Iraq abstained. The Arab League will also introduce political and economic sanctions against Syria.
Following the decision, Syria denounced the move as "illegal and a violation of the organization's charter".
Yussef Ahmad, Syria's envoy to the Arab League, denounced the move as illegal, saying his country has already implemented an Arab peace deal that it previously agreed to, and accused the US of ordering the suspension.
He also charged that the regional bloc was trying to "provoke foreign intervention in Syria, as was the case in Libya".
"It was clear (the decision) was decided through a US order," Ahmad said, accusing the Arab League of working to an "American agenda".