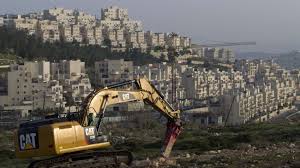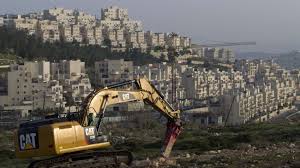 Fresh official figures show that the population of Israeli settlers has surged during Israeli Prime Minister Benjamin Netanyahu's term in office.
The figures have been obtained from Israel's Central Bureau of Statistics and are related to the period between 2009 and the beginning of 2014, reports said on Monday.
According to the figures, since March 2009, when the Israeli premier returned to office, settler population in the occupied West Bank saw a rise of 23 percent and reached 355,993 people.
The figures also show the population in settler units in the occupied West Bank has grown at more than twice the pace of Israel's overall population, which has grown 9.6 percent to just over eight million during the time.
Activists say the figures prove Tel Aviv's policy to enlarge and expand Israel's settlements on Palestinian lands.
Israel is reportedly planning to increase the number of the Israelis living in illegal settlements built and under construction in the occupied Palestinian territories to one million within the next few years.
Experts and Palestinian authorities argue that the step would create a canton system in the occupied West Bank as well as East al-Quds (Jerusalem). The plan is also said to aim at increasing Israel's chance to go ahead with its Judaization and ethnic cleansing policies.
Israeli settlements are considered illegal by the UN and most countries because the territories were captured by Israel in the Six-Day War of 1967, and are hence subject to the Geneva Conventions, which forbids construction on occupied lands.
At least half a million Israelis live in over 120 illegal settlements built since the Israeli occupation of the Palestinian territories of the West Bank and East al-Quds in 1967.