Palestine
Seven months after Israeli aggression, Gazans hold conference on al-Quds battle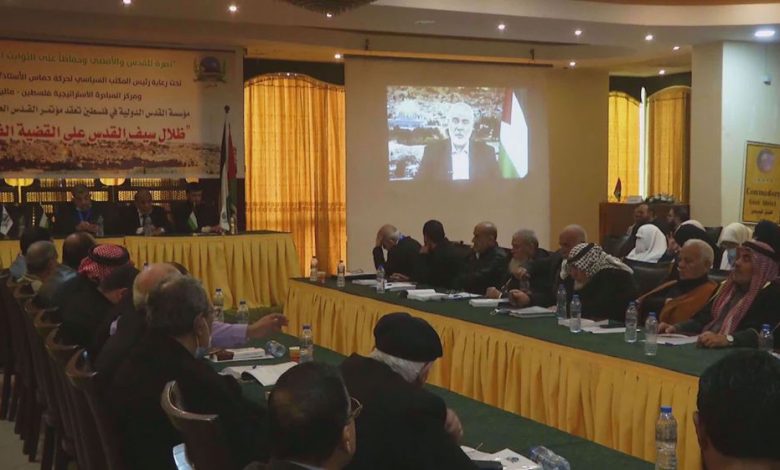 A big conference titled "The Sword of al-Quds Battle and the Palestinian Issue" was held in the Gaza Strip. The Sword of al-Quds Battle refers to the eleven-day war in May.
The conference comes almost seven months after the Israeli military bombarded the besieged Gaza Strip for 11 consecutive days.
The Gaza-based resistance groups, mainly Hamas and the Islamic Jihad, also fired some 4,000 rockets towards the Israeli-occupied territories during the 11-day war.
The Sword of al-Quds battle began when Hamas's Ezzedine al-Qassam Brigades attacked the Israeli regime in retaliation for Israeli attacks on Palestinians in al-Quds's Sheikh Jarrah neighborhood.
Addressing the conference via satellite, the head of the political bureau of Hamas movement, Ismail Haniyeh, said the resistance will always fight for the sake of al-Quds.
For more than seven decades, the Israeli regime has been causing pain and suffering for Palestinians in al-Quds.
Tel-Aviv has also increased illegal settlement activities in the holy city.
Palestinians stress that al-Quds will always remain the capital of Palestine despite the US and Israeli plots to change its status.
Observers say the international community has failed to help the Palestinians in al-Quds and turned a blind eye to Israeli violations against them for decades.