Iraq
Sheikh Ahmed Abu Risha speaks at conference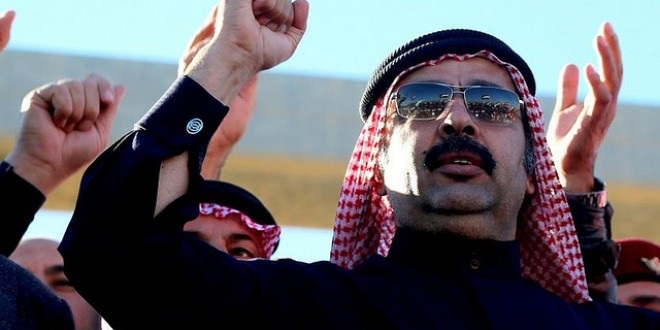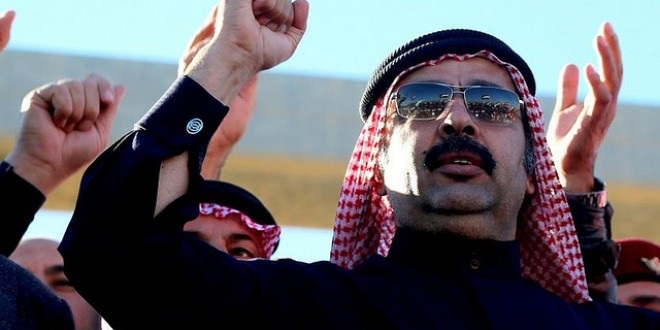 President of Iraq's Awakening Council, Sheikh Ahmed Abu Rissa pledged a reward of 50 million dinars for whoever would bring to justice those responsible for the death of Iraqi soldiers in Anbar.
At a conference with a number of tribal leaders he announced "the killers of Anbar will not escape justice, we will have our revenge and we will avenge the blood of our martyrs. I pledge 50 million dinars for whoever will bring those criminals forth."
He blamed criminal forces for the recent spike in violence, saying that factions were seeking through terror to destabilize political stability as to promote their perversive agenda.
"Anbar tribes will hunt down every criminal, men will neither tire nor rest, until their blood will be revenged."
He then called on Prime Minister Nuri al-Maliki to take actions against terrorists.
Gunmen killed five army intelligence soldiers on April 27 outside the main Sunni protest camp in Ramadi, the provincial capital.
Reports say the gun battle erupted after the attackers stopped a vehicle carrying the soldiers near the protest camp. Two of the attackers were also wounded.
Major General Mardhi Mishhin al-Mahalawi — the army's Anbar operations chief — gave protest organizers in Ramadi twenty four hours to hand over the gunmen responsible for the killings or face a "firm response."
Tensions spiked earlier this week when fighting broke out in the northern town of Hawija during a security crackdown on a protest encampment. That action sparked clashes nationwide that left more than 170 people over the past five days.
Earlier on April 27, Maliki warned that sectarianism is an "evil thing" that can spread quickly in the Islamic world — an apparent reference to the divisions in Syria.