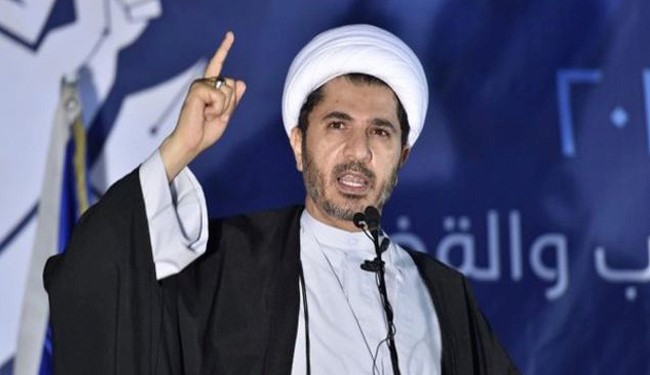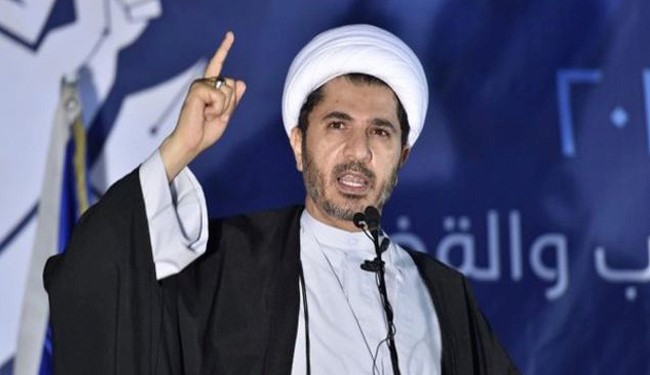 Bahraini opposition leader Sheikh Ali Salman, who was sentenced to four years in prison on political charges, called on the people of the Persian Gulf country to continue peaceful protests until the formation of a democratic government, tasnimnews reports.
"To get out of its crises, our homeland needs a genuine democratic-constitutional system in which the government is elected by the people," Sheikh Salman, the secretary-general of al-Wefaq National Islamic Society, Bahrain's main opposition bloc, said in a message on the anniversary of Bahrain's independence from Britain.
He also expressed the hope that Bahrain would turn into a stable and peaceful land, in which all people are working for a better future for their children, al-Wefaq said on its twitter account on Friday.
Sheikh Salman was arrested in late December 2014 over alleged anti-regime incitements. Manama had accused him of seeking regime change and collaborating with foreign powers.
Earlier on June 16, a Bahraini court acquitted Sheikh Salman of the charge of trying to overthrow the government, but gave him a four-year jail sentence for other charges.
Insulting Bahrain's interior ministry and calling for defiance of the Arab country's laws, are among the charges for which the court sentenced him to 4 years in prison.
Sheikh Salman's arrest triggered condemnation inside and outside Bahrain, with leaders, governments and international organizations across the world calling for his immediate release.
Bahrain has been the scene of almost daily protests against the Al Khalifa regime since early 2011, when an uprising began in the Persian Gulf kingdom.
Scores of Bahrainis have been killed and hundreds of others wounded and arrested in the ongoing crackdown on peaceful protests.