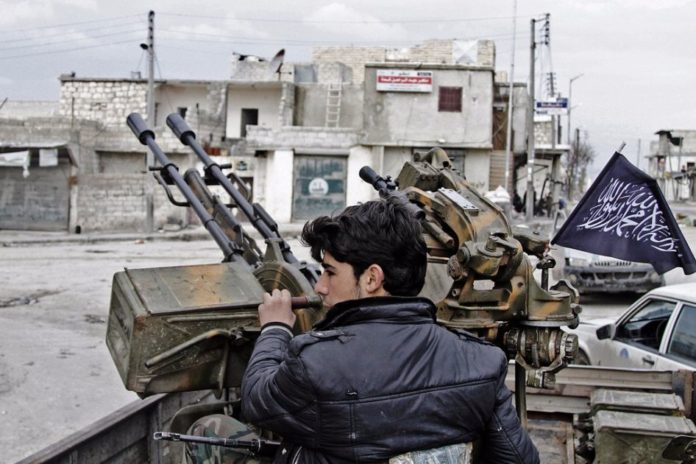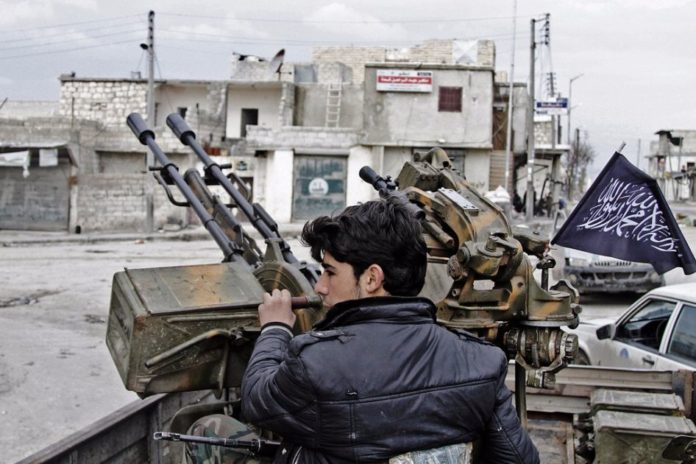 The jihadist rebels launched several offensives across the Syrian battlefront in the month of March, targeting a number of areas under the control of the Syrian Arab Army (SAA) and their allies.
While these offensives spearheaded by the jihadist rebels of Hay'at Tahrir Al-Sham experienced initial success, they would all inevitably end the same way with the Syrian Arab Army regaining their lost territory within days of launching a counter-attack.
Part of the reason these jihadist offensives were initially successful was due to the fact their forces attacked poorly protected areas with a large number of combatants that were transferred from other fronts.
Take for example, Hay'at Tahrir Al-Sham's latest offensive in northern Hama; this assault would initially prove successful, as their forces managed to seize several villages and hilltops from the Syrian Arab Army.
However, this offensive eventually failed after Syrian Army reinforcements arrived to drive back the jihadist rebels and reclaim the territory they lost.
Coincidentally, many of the jihadist rebels presently in northern Hama actually left surrendered areas in the West Ghouta region of rural Damascus, allotting them enough men to launch an offensive in the northern part of the country.
According to a Syrian Army officer in Damascus, the government's military intelligence believes the jihadist rebels are likely going to give up more territory in the southern part of the country in order to reinforce the Idlib Governorate, which is likely the target for the SAA's next major offensive.
Despite their own manpower issues, the Syrian Arab Army is able to weaken the defenses of the jihadist rebels without using infantry troops, thanks in large part to their air force and Russian allies.
The Syrian Arab Army is currently using this tactic in east Damascus, where their artillery units and air force are pummeling the militants of Hay'at Tahrir Al-Sham.
Once they fracture the jihadist defenses, their infantry units typically storm the area, facing little-to-no resistance from the enemy forces.