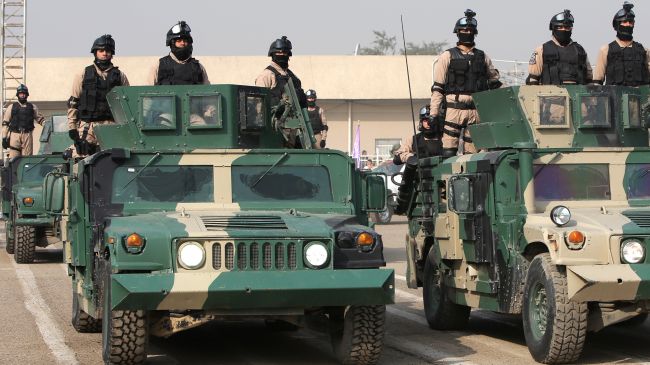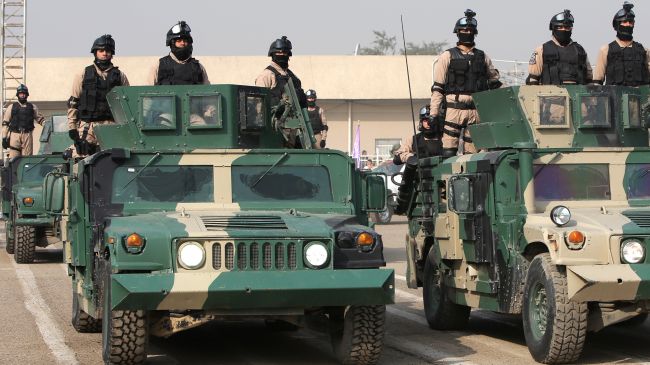 A senior commander of the al-Qaeda-linked Islamic State of Iraq and the Levant (ISIL) had reportedly met with a top Saudi intelligence official in the western Iraqi province of al-Anbar just weeks before he was killed by Iraqi forces.
Citing a top Iraqi security official, Alsumaria News television network said that a senior ISIL captive has confessed that Shaker Vahib al-Fahdavi secretly met with the top Saudi intelligence official in a garden in al-Anbar 20 days before his death.
In August 2013, a group of al-Qaeda terrorists, led by Fahdavi, filmed the execution of three innocent drivers near Iraq-Syria border and posted it online.
Fahdavi was arrested in 2006 by American forces and held in a prison in the city of Basra, but two years later he was transferred to a prison in the city of Tikrit. In 2013, he fled the prison with the help of al-Qaeda and joined the terrorist group to commit several crimes including kidnapping and killing 13 Iraqi troops in Ramadi, the capital of al-Anbar Province.
The unnamed captive, a senior al-Qaeda member who was arrested recently by Iraqi force, also said that ISIL, which operates both inside Iraq and Syria,received USD 150 million and 60 vehicles in aid from Saudi Arabia one day before an anti-government camp was dismantled by Iraqi forces in Ramadi.
The violence in al-Anbar broke out on December 30, 2013, when the army removed the camp in Ramadi. Authorities said the camp was used as "headquarters for the leadership of al-Qaeda." The bloodshed later spread to nearby Fallujah.
The security forces supported by Sunni tribesmen have been battling the militants.
The United Nations Security Council has expressed support for the Iraqi government's fight against al-Qaeda-linked militants in the country.
The 15-nation body published a statement on Friday night, backing Iraqi Prime Minister Nouri al-Maliki in the battle against the militants from ISIL in Anbar.