Palestine
Slaughterer Zionist israelis Storm Al-Aqsa on First Day of Ramadan, Chant Anti-Arab Slogans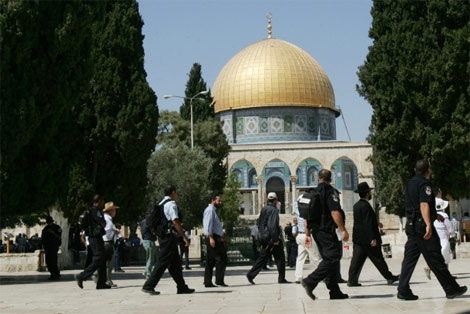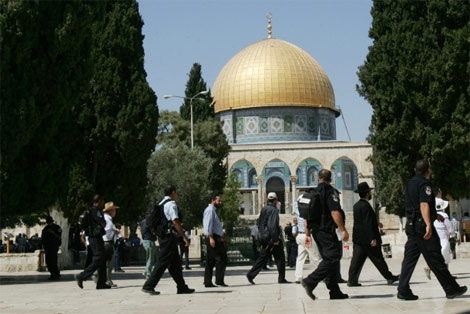 Dozens of "Israelis" escorted by police forces stormed the al-Aqsa Holy mosque compound in Occupied al-Quds on Wednesday, the first day of the Muslim holy month of Ramadan, a Palestinian official said.
Close to 100 "Israelis" entered the compound through the al-Magarebah Gate, Azzam al-Khatib, director-general of the PA Ministry of Endowment stated.
The group, accompanied by rabbis, chanted anti-Arab slogans, witnesses said.
Four rabbis accompanied the Zionist settlers who entered the mosque in groups, Paltoday added, pointing out that "they also tried to reach the roof of Qubbat Al-Sakhra [Rock Dome] Mosque, but were prevented from doing so."
Al-Khatib further added that the "Israeli" police had rejected a request to stop the visits during Ramadan.
Witnesses also clarified that the "Israeli" settlers and rebels tried to enter the Dome of the Rock.
Muslim worshippers and Islamic students chanted to express their rejection to the visitors, witnesses said.
"Israeli" soldiers and settlers regularly enter the mosque, often assaulting believers or desecrating the site.
Meanwhile, Muslims under the age of 50 are regularly denied access to al-Aqsa, which is considered the third holiest site in Islam.