Syria
Some 40 foreign-backed terrorists have died after a car bomb they were preparing exploded in eastern Syria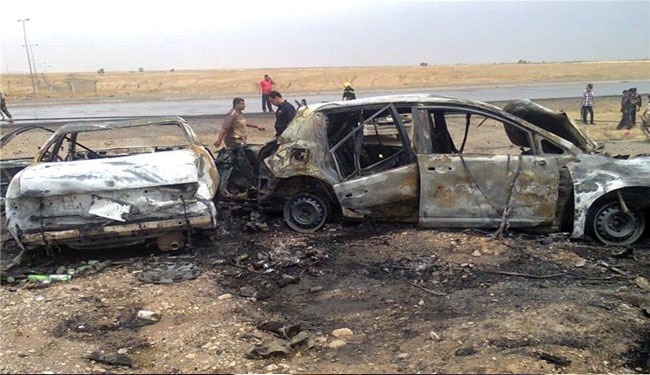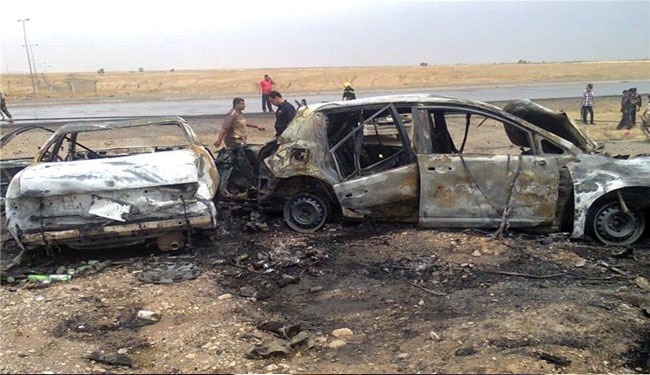 Some 40 foreign-backed militants have died after a car bomb they were preparing exploded in eastern Syria, al-Alam reports.
The foreign-backed militants were killed while trying to put explosive devices in a car in Ma'adan district in Deir al-Zour, when the bomb went off unexpectedly, al-Alam correspondent said on Wednesday.
The terrorists have made hundreds of attacks on civilian targets in Syria since the beginning of foreign-hatched crisis in the Arab country, killing and injuring thousands of people.
Meanwhile, the Syrian government forces have also advanced in the southwestern city of Dara'a, attacking a hideout of the foreign-backed terrorists near Jordan border.
The war in Syria started in March 2011, when pro-reform protests turned into a massive insurgency following the intervention of Western and regional states.
More than 100,000 people have died in the foreign-hatched civil war and millions have been displaced.
A very large number of the militants operating inside Syria are reportedly foreign nationals who resort to any act of terror to destabilize Syria which is considered a pillar of anti-Israeli resistance.