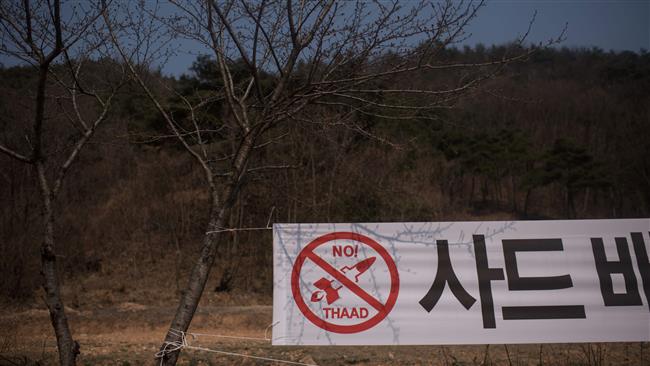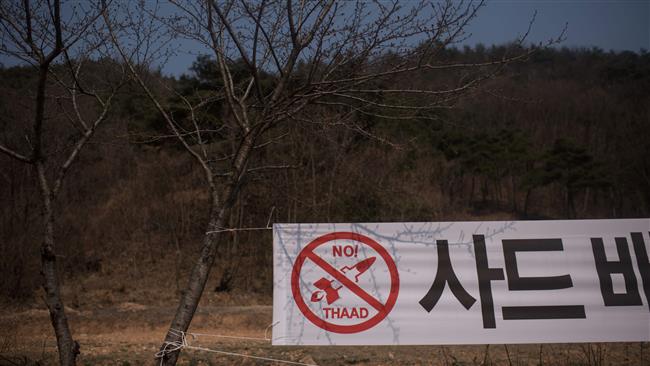 South Korea has rejected a demand by US President Donald Trump that Seoul should pay for the Terminal High Altitude Area Defense (THAAD), a missile system which is being deployed in the country to allegedly deter threats from North Korea.
South Korea's Defense Ministry said in a statement on Friday that Seoul would only be committed to provide the THAAD site and infrastructure under the Status of Forces Agreement that governs the US military presence in South Korea.
"There is no change to this basic position," the ministry said, adding that it is the US that should pay to deploy the system and operate it under the agreement.
The row between the two allies comes amid heightened tensions on the Korean Peninsula, where the North has intensified its missile launches. Trump has warned that he could use force to punish Pyongyang.
He said earlier this week that he had informed Seoul about the costs of THAAD deployment and that the Koreans needed to pay for the $1 billion system.
"It protects them and I want to protect them. We're going to protect them. But they should pay for that, and they understand that," Trump said, adding, "It's phenomenal. It's the most incredible equipment you've ever seen – shoots missiles right out of the sky."
'THAAD deployment to tip regional balance'
The deployment of THAAD has also sparked other concerns. China sees the system as a threat to its ballistic capabilities, while Russia maintains the position that it could tip regional security balance.
Russian Deputy Foreign Minister Gennady Gatilov said Saturday that placing THAAD on North Korean borders would serve as an "additional destabilizing factor in the region."
Gatilov, who was speaking in front of the UN Security Council, said China was right in opposing the deployment as it undermined the security and deterrent power of adjacent countries.
"We are once again urging both the United States and the Republic of Korea to reconsider its expediency and other regional states not to yield to the temptation of joining such destabilizing efforts," said the Russia diplomat.