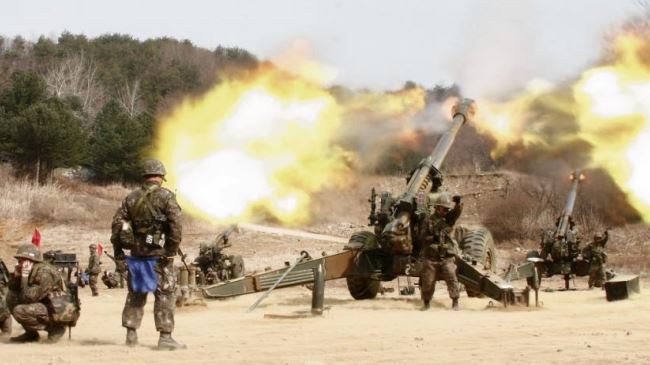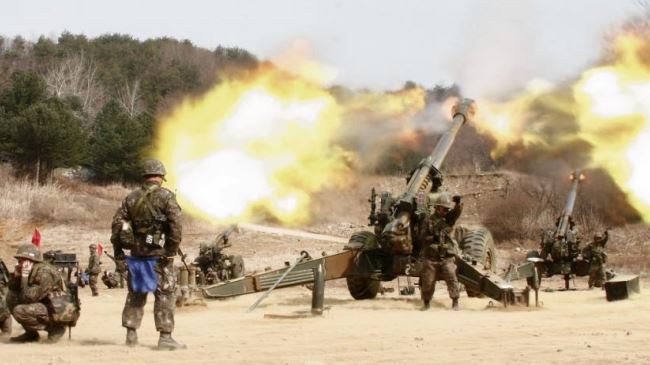 South Korea deploys additional military forces to the islands on its border with the North, amid renewed rising tensions between the two rival neighbors.
South Korean Joint Chiefs of Staff announced on Monday that the army has dispatched Chiron Man missiles and armored vehicles to the border area, west of the peninsula.
The top army authority further stated that the country's armed forces have worked out a timetable on how to respond to North Korea's potential military provocations.
"The military devised a timetable on how to respond to North Korea's possible provocations after the reassessment of its recent military buildup and attack patterns," it said.
This is while the two sides exchanged fire across their borders on Friday after South Korean activists launched balloons carrying pamphlets that criticized the government in Pyongyang.
The move prompted North Korean forces to fire at the balloons and South Korea's troops responded after some shots landed on their land.
The newly emerged tensions between the two neighbors come despite the two sides' agreement to pursue talks later this month, during a surprise visit to Seoul by a high-level North Korean delegation.
Meanwhile, the South's President Park Geun Hye stated on Monday that the door to dialog was still open between the two countries.