Europe
Spain hepatitis patients stage protest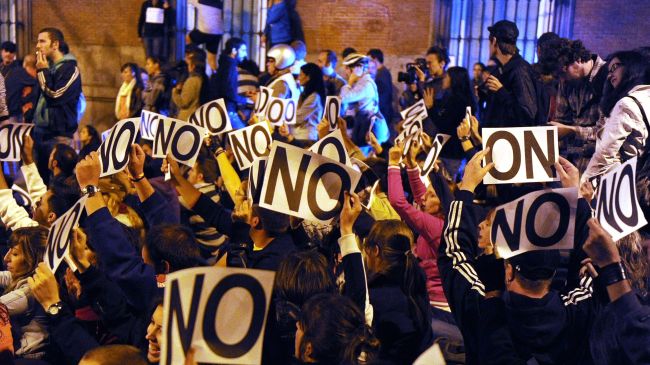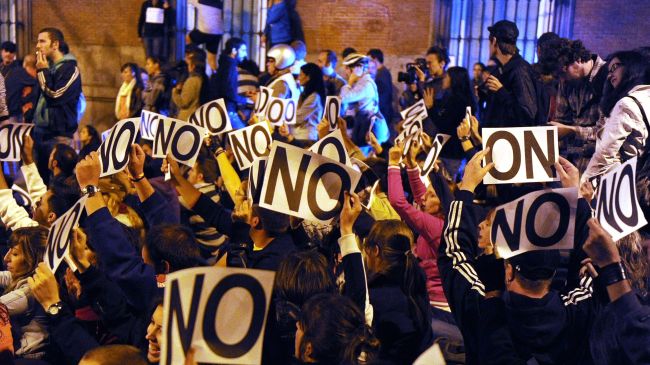 Hundreds of hepatitis C patients and their supporters have taken to the streets of the Spanish capital, Madrid, to vent their anger at the government's crippling austerity measures affecting health services.
The protesters on Saturday complained that the government's spending cuts have prevented access to a new drug for hepatitis C.
They marched on Spain's Health Ministry to have their voices heard.
"If they do not give us the latest generation medicines, we will die," said one sufferer.
The Platform for Hepatitis C Sufferers, which organized the protest, says 12 people die of hepatitis C in Spain every day.
It is estimated that hundreds of thousands of people in the country are infected with the virus.
On December 23, the Spanish Health Ministry said it was consulting experts "to ensure access for patients to the treatments they need in line with clinical criteria."
The Platform, however, accuses the authorities of blocking access to the new hepatitis drug, sofosbuvir, to save money.
"This is a very serious problem with a very simple solution. It is an economic matter," Fernandez said.
The Spanish economy, the fourth largest in the 18-nation eurozone, is suffering from the aftershocks of a real estate bust that has devastated not just banks but families as well.
Battered by the global financial downturn, the Spanish economy collapsed into recession in the second half of 2008, taking with it millions of jobs.
Spain's health sector has been hit hard by the austerity policies introduced by the right-wing government of Prime Minister Mariano Rajoy, which are aimed at bringing down the country's fiscal deficit to more manageable levels.