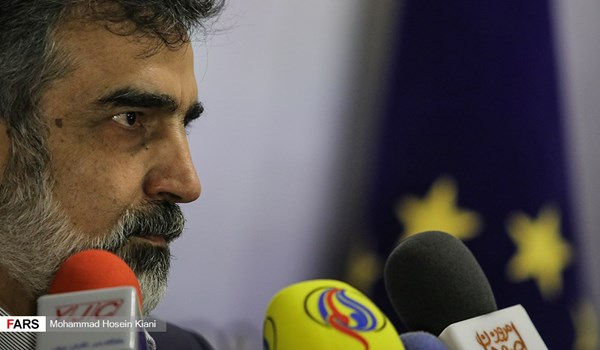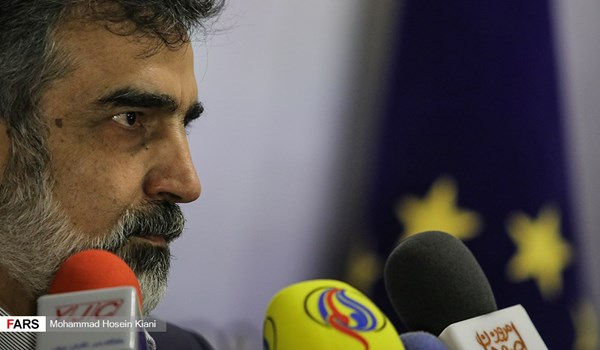 Spokesman of the Atomic Energy Organization of Iran (AEOI) Behrouz Kamalvandi said the country is capable of reviving its 20 percent uranium enrichment capability in less than 2 days if the 2015 nuclear deal is discarded by the other side.
"Not only, we can return to the past situation but also we can return to a situation much better than the past. If we want to enrich uranium to the 20% level, we can do it in less than 48 hours. We can increase the speed of enrichment given the new machines that we use," Kamalvandi was quoted as saying by the Arabic-language al-Alam news website on Monday.
He explained that Iran has developed IR8 centrifuge machines with a power 24-folded of its previous counterpart.
"Therefore, we can develop a situation which is much better than the past and they (the world powers) know the meaning of this word," Kamalvandi said.
Last July, Iran warned that it enjoys the capability to restore its uranium enrichment operations and even develop its capacity to 100,000 SWUs (Separative Work Units) if the nuclear deal with the world powers fails as a result of the US non-compliance with its undertakings.
"We don't have any problems technically. We were moving normally in the past but if we want to soar up, we can ascend to go up the ladder and develop 100,000 SWUs (of enrichment capacity) in one and a half years and change the heart of the (Arak heavy water) reactor too," Kamalvandi said at the time.
Iran has already gone along the lengthy path of developing its civilian nuclear technology and, for instance, it took Tehran five years to plan and design to build the heart of Arak heavy water reactor; hence it will take only 1.5 years now for the country to rebuild it because the plans and infrastructures are already there, he added, explaining that it wouldn't take long for Iran to revive all its past nuclear capabilities if the deal fails.
Kamalvandi warned members of the Group 5+1 (the US, Russia, China, Britain and France plus Germany), specially Washington, to remain committed to the nuclear deal or face Iran's reciprocation and resumption of its nuclear program development.