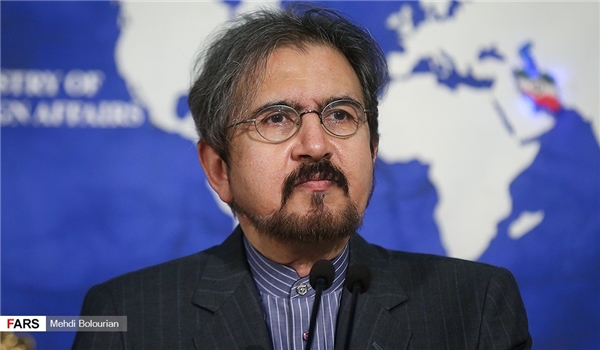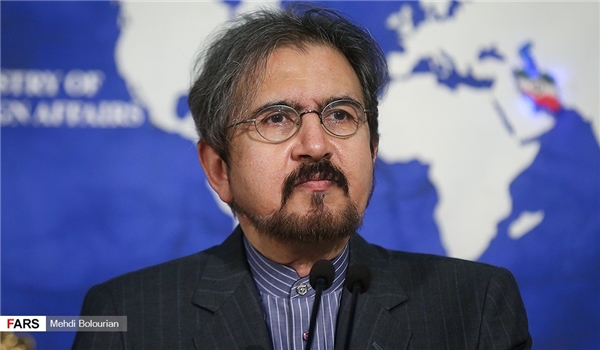 Iran's Foreign Ministry Spokesman Bahram Qassemi blasted Washington for disruption of efforts and closure of channels that Tehran supplied imported medicine and medical equipment for the Iranian people.
"The Americans have designed certain mechanisms which can trouble and prevent imports of some goods to Iran to pressure the Iranian people," Qassemi said on Monday.
He lashed out at the US for anti-humane acts and hostility towards the Iranian nation, specially the patients, saying, "The world people, the international community and the International Court of Justice (ICJ) in the Hague should know that the US is practically disrupting and impeding supply of drugs and medical equipment to Iran."
The US Treasury Department announced all sanctions on Iran lifted under the 2015 nuclear deal would be back in force on November 5.
According to Treasury Secretary Steven Mnuchin, the sweeping sanctions would see 700 people blacklisted, including people who were granted relief under the 2015 deal, as well as over 300 new names.
Speaking to reporters on Friday, Mnuchin said the sanctions would also target payments made through the EU's SPV channel.
He also warned global financial messaging service SWIFT that it could be punished if it did not cut off financial services to entities and individuals doing business with Iran.
Trump administration officials claim that the sanctions would not affect trade in humanitarian items, but many are skeptical.
Iranian President Hassan Rouhani said on Sunday that the US sanctions would leave negative impacts on imports of foodstuff, medicine and medical equipment.
"What the Iranian officials said that the US is not able to zero Iran's oil exports was proved with the US recent admission," President Rouhani said after a trilateral meeting with the parliament speaker and judiciary chief in Tehran.
"The US announced that it cannot zero Iran's oil sales because the oil prices will rise to $150; this is what we had said (before). In this region, either Iran's oil is exported or others will be in trouble as well," he added.
President Rouhani referred to the US lies that the foodstuff, drugs and medical equipment are exempted from Washington's sanctions against Iran, and said, "This is incorrect. When the banking system is sanctioned, everything is affected."