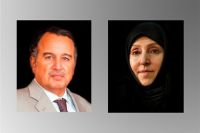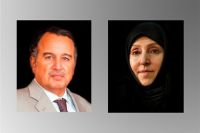 Iranian Foreign Ministry Spokeswoman Marziyeh Afkham rejected the recent statements of Egyptian Foreign Minister Nabil Fahmy on Iran as "untrue".
The Egyptian foreign minister in a recent interview with Egypt's Dream 2 Satellite TV claimed that "Iran's recent attempts in the Persian Gulf region harm the Arab country's national interests".
According to FNA, during a weekly press briefing in Tehran on Tuesday, Afkham said: "Respecting issues in the region and holding belief in negotiations, the Islamic Republic of Iran follows up Egypt's affairs and we hope that democracy will be established in Egypt through self-restraint and accomplishment of all stages of democracy, and the allegations raised about Iran in this regard are not true."
She added "The Islamic Republic hopes that Egypt will once again find its regional position and play its role in the region and make use of its capacity in this ground in a good manner".