Palestine
Middle East
Resistance Axis
Starting from zero in 1987, Hamas can now hit all Israeli-occupied territories, says senior leader
A co-founder of the Palestinian resistance movement Hamas has said all Israeli-occupied territories can be hit by Hamas, as the resistance group has become much stronger since it was formed in 1987.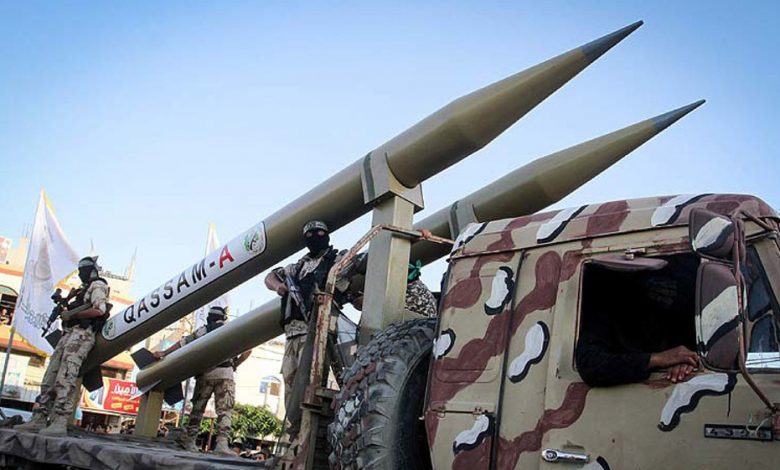 "Hamas started from scratch and confronted the enemy with stones, and today, it possesses capabilities that threaten all the occupied territories," Mahmoud al-Zahar told Yemen's al-Masirah television network on Wednesday.
Al-Zahar described the ongoing war with the Israeli regime as open-ended, saying the latest military exercise by Hamas's armed wing confirms the resistance movement's readiness to confront the Zionist entity and proves its steadfastness in defending occupied al-Quds and the al-Aqsa mosque.
Marking the 34th anniversary of Hamas's foundation, the Izz ad-Din al-Qassam Brigades, the resistance movement's military wing, launched a military exercise in the Israeli-besieged Gaza Strip on Wednesday.
The exercise, according to Hamas, was intended to send a message to Israel that the resistance is fully prepared "in case they think of doing something foolish" in the besieged Gaza strip.
Elsewhere in his remarks, al-Zahar said the new Israeli cabinet wanted to convey the impression that it was tougher on Palestinians in order to gain the support of the Israeli settlers.
He added that the Arab countries standing with Palestine had been similarly harmed by the Israeli regime, while some other Arab countries had been completely drawn into the normalization project.
The United Arab Emirates and Bahrain and signed US-brokered normalization agreements with Israel in an event in Washington in September 2020. Sudan and Morocco followed suit later that year.
On Monday, Israeli Prime Minister Naftali Bennett met the UAE's de facto ruler in Abu Dhabi, becoming the first leader of the Israeli regime to visit the Persian Gulf state. The normalization attempts have been strongly denounced by Palestinians as an act of betrayal.
'Hamas's legitimacy lies in democratic polls'
Earlier, the former leader of Hamas said the resistance movement gained its legitimacy through its democratic elections as well as its commitment to the Palestinian struggle.
Hamas maintains its organizational cohesion through institutionalization and democracy, Khaled Meshaal said in a seminar in Istanbul on Monday, according to Hamas's official website.
He further explained that Hamas sought to achieve reconciliation, unify the Palestinian position, and form a unified Palestinian leadership.
"To manage the conflict with the occupation, Hamas drew up a strategy based on what's available inside Palestine, in the absence of strategic allies," Meshaal said.
Meshaal underlined Hamas's growing power as well, saying when strict restrictions were imposed on the group in a bid to prevent it from importing weapons, its fighters developed and manufactured weapons to "cover all the borders of the occupied entity."
"The Israeli occupation aggression has become useless. Any aggression launched by the occupation affects the depths of its fragile entity," he added.
"Our conviction of the imminent defeat of the occupier increases over time," Meshaal asserted. "Whenever the enemy feels it is close to eliminating and obliterating the Palestinian cause, the Palestinian people and their resistance constantly bring the occupation back to square one."