North America
State of emergency, curfew declared in Ferguson amid angry protests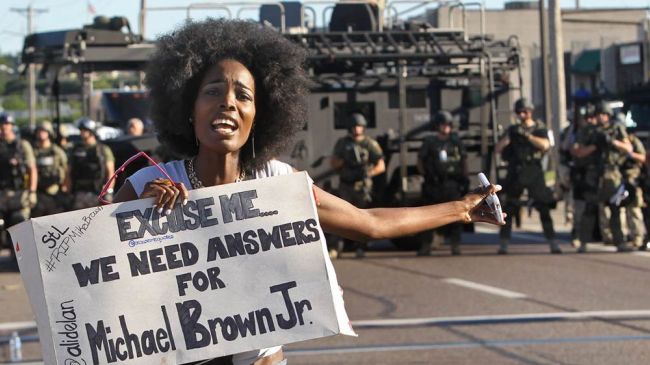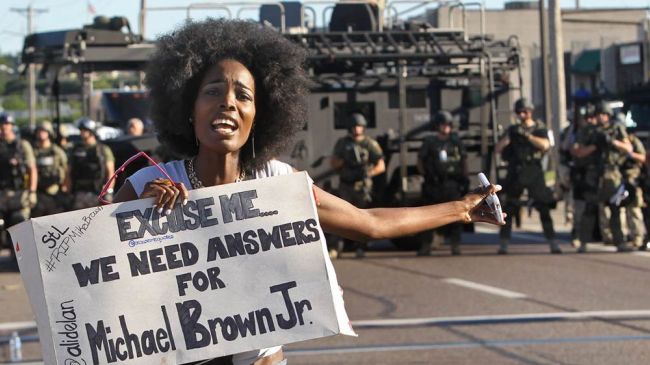 Missouri Gov. Jay Nixon has declared a state of emergency and a curfew in the St. Louis suburb of Ferguson where unrest continues over the police killing of an unarmed black teenager.
The governor said the curfew will be implemented from midnight to 5 a.m.
"This is a test, the eyes of the world are watching," Nixon said Saturday. "This is a test to see if this community can break the cycle of violence and replace it with peace."
"We cannot allow the ill-will of the few to undermine the goodwill of the many," the governor said. "We cannot have looting. We can't have people fearful."
On August 9, 18-year-old Michael Brown was shot multiple times and killed by police in St. Louis. Since then, protests over the fatal shooting have been held in the predominantly black town and elsewhere in the US every night.
After a period of relative calm, tensions in Ferguson flared again late Friday after police released the name of the officer who fatally shot Brown and documents alleging Brown robbed a store before he died.
On Saturday, hundreds of demonstrators took to the streets and engaged in a bitter standoff with police. They clashed with police officers donned in riot gear and accompanied by armored vehicles.
Some angry protesters smashed glass windows and allegedly looted local businesses in Ferguson. Police fired tear gas and smoke bombs to disperse the crowd.
Capt. Ronald Johnson of the Missouri State Highway Patrol acknowledged that tear gas had been used against protesters early Saturday morning, but said he did not order officers to take that action. Johnson promised there would be no trucks of tear gas being used against demonstrators.
The heavy-handed police approach in Ferguson has sparked a debate in Congress about the militarization of police departments in the United States.
"Is this a war zone or a US city?" US Representative Justin Amash, a Republican from Michigan tweeted Wednesday evening.
"We need to demilitarize this situation, this kind of response by the police has become the problem instead of the solution," said Senator Claire McCaskill, a Democrat from Missouri, who was in Ferguson on Thursday.
Senator Rand Paul, a Republican from Kentucky and possible US presidential contender in 2016, said, "There should be a difference between a police response and a military response" to street protests.
Senator Carl Levin, a Democrat from Michigan and chairman of the Senate Armed Services Committee, said he intends to review a Pentagon program that allows local police agencies like the Ferguson Police Department to acquire for free surplus military equipment ranging from blankets and bayonets to tanks and armored carriers.
Brown's death harkens back to the racially-charged case of Trayvon Martin, an unarmed black teenager who went out one night in Sanford, Florida in 2012 to buy candy and was shot to death by a white neighborhood watch volunteer. His shooter was later acquitted of murder charges.
Civil rights activists say the US has a long history of police brutality against African-Americans, where blacks are frequently singled out by law enforcement agencies.